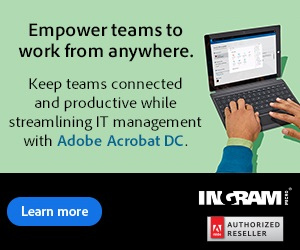 CIO Testimonials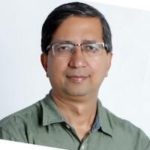 "We were delighted to be the part of CIO 500 Conclave & Awards 2019, Lots of learning and exchange of ideas. We would like to participate every year as it helps us to know the pulse of the market."
Arvind Didwania, Founder, Solution Enterprises and brand owner of Ant My ERP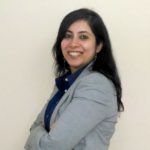 I would like to take this opportunity to thank you and your team for organizing such a grand event and in a very well-planned way. Getting 500 CIOs/CISOs/IT professionals under one roof along with so many vendors was quite a humongous task and I must say that you all did that beautifully. Read More
Meetali Sharma, Head – Risk, Compliance & Information Security, SDG Software India Pvt. Ltd.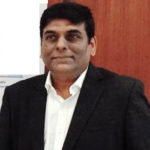 The event was very successful and I would like to thank you and your team for arranging large scale event.
On behalf of CIO Gujarat Club and its members,  I thank you for your hospitality and wishing you a very Happy new year in advance.
Sandip Shah, President, CIO Gujarat Club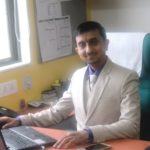 Thank you so much for all facility, hospitality, management, recolonization, information, etc etc… the list of goes on n on. It is very much informative event, and big thanks to you and your team for all management. I have also share this all detail with our CIMS Doctor, Directors & Chairmansir, they appreciate a lot. I am always available if you want any input from our side on your pathway, and happy to nominate my organization or me for any upcoming event.
Again a big thank you for all.
Kishor Gojiya, Associate Head – IT, CIMS Hospital Pvt Ltd. Care Institute of Medical Sciences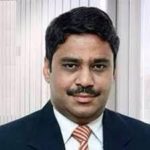 "SK Mohapatra – I second your statement, never easy to host such a large scale event. Kudos to entire team. Wishing more success in 2020. Cheers…"
Mukesh Mehta, CTO, Batlivala & Karani Securities India Pvt. Ltd.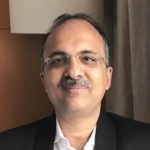 Hi Sanjayji…. Kudos to you, Sanjib and entire team of Enterprise IT World for hosting CIO500 event one of its kind. It was great to catch with peer group which also provided opportunity to meet-up with old connect and to establish new ones. Few of CIO speakers' sessions were insightful about real journey experience on digital transformation Very well managed event considering such a large scale
Dhaval Mankad, vice-president, information technology, Havmor Ice Cream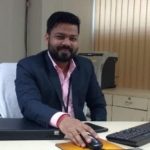 Congratulation to u & kudos to your team for wonderful event on large scale …
Manish Kumar Pathak, Head IT & Automation, Sahara Hospital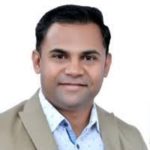 "Great event, I loved it. Thank you, Enterprise IT world!"
Prashant Jadhav, Head of IT, Centre of Excellence, Air Products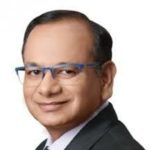 What a well organised event. It is not easy to handle IT event of this scale. We got opportunity to see old CIO's fraternity friends from all over India. I met of them after more than 5 years. You are doing great job in connecting business partners and CIO's together.
Wishing you the best for your next year events.
Harish Chandra, CTO-Sarovar Hotels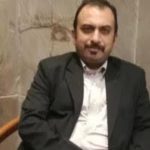 "Thanks U again for organising this very successful event. Your event has been a great success in all possible respect. We hope you & Ur team continue the series & we wish u all the best with that.👏👏👏👏👍
Sunil Gubrani, Head IT, RAL Group Company

"The best I liked of this event was even though it was a 500+ CIOs, not a moment did i feel being amongst a crowd. Almost 80% were known friends and colleagues."
Archie Jackson, Senior Director and Head of IT & IS, Incedo Inc.

"We wanted to thank all of the people who were the part of CIO500 organized by Enterprise IT World and special thanks to SK Mohapatra for his great effort to make Asia's biggest CIOs' reunion successful.  We appreciate all of your huge effort which made this reunion great with memorable clicks."
Chandan Chaudhary, Cofounder at Techchef Consulting India Pvt. Ltd.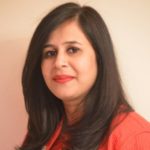 Thanks for having us on a huge and reputed platform of CIO500 award and conference. Congratulations to you and your team for successfully conducting the biggest CIO event!! Looking forward to be a part of your other events and initiatives.
Saloni Vijay, General Manager – Central Cluster IT Operations, Vodafone Idea Limited (formerly Idea Cellular Limited),An Aditya Birla Group & Vodafone partnership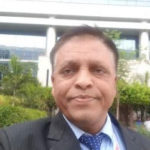 It was an island of CIO and technology vendors. First time in the history of events we saw such a Huge and grand technology event which was managed and organized successfully each moment was perfectly synced across. Huge Congratulations to you and the entire Enterprises IT World team.
Anand Ruhela, IT Head, Manipal Global Group

Virendra Vishnu
"Indeed memorable! Event is something very special!" 
Virendra Vishnu, GM-IT, Great Eastern Energy Corp Ltd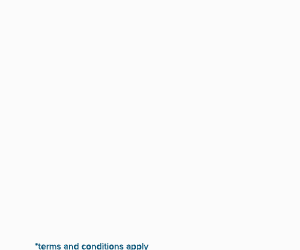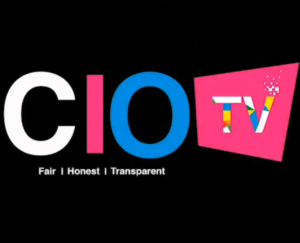 Industry: Education Customer Name: Rishikul Vidyapeeth Schools Locations: 3 Places in India Devices: COSEC DOOR FOT COSEC LE PLATFORM COSEC...
Myrna Soto brings more than 25 years' experience in Information Technology and Security strategy and execution to help global enterprises...
Chuck Leddy, B2B Brand Storyteller/Solopreneur The term "customer experience" (CX) doesn't seem to have a standard...