With a first base of enterprise IT and industry-first examples of automation in her hat, veteran CIO Priya Dar is ready to take Godfrey Phillips to the next level through Digital initiatives that get the most out of vast amount data at hand.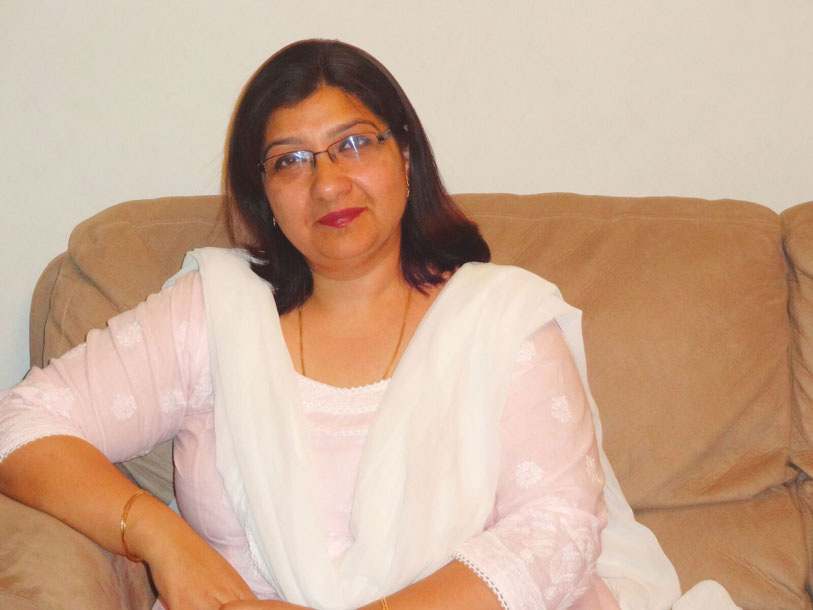 There has to be clarity about the scalability of projects and POCs and actual viability of rolling it out for the business. Pilots should be run in a way that they are tested to be scalable for the business."
Priya Dar, Chief Information Officer, Godfrey Phillips India

How are you using digital technologies in your organization?
Godfrey Phillips is India's second largest tobacco manufacturer and has been around for 75 years. It is the flagship company for Modi enterprises. So, pretty early in our manufacturing journey we understood the value of automation. We started our automation journey towards the late 1990s. We started implementing enterprise IT with automation around functions like finance, purchase, etc and were pretty much set by the beginning of 2000 with the enterprise. The next step we took was infrastructure. By the time the digital wave came in, we were pretty much set at the place where we were going to take the next leap. We look at digital as something that will help our business. It is no longer just an IT initiative that's automating functions. Digital should impact bottom line and the numbers. It should give you access to information which will increase your sale. That is what we are going with Digital at GPI. We are using the technology to ensure that it directly impacts our business. We are taking initiatives, steps, and projects to make sure that happens.
Can you give a few examples of digital projects have impacted the business?
One of the things we are very proud of at GPI is automation in our leaf division right from buying the raw material to manufacturing. Earlier, everything used to be done on paper and then sent to the back office. About 5 years back, we were the first ones in the industry to automate the whole system end to end. We use handheld scanning with barcodes right from the platform when we buy. There's a six to seven step process that goes through multiple locations. A very important thing we want to do in our industry is traceability. This means that if you have a product in your hand, can you tell the material used in that product. We built a custom solution where we started scanning and all the data used to go in the backend system which was Cloud-based and every step is tagged with information which can be could traced back to the earlier one. It is done all using handheld scanners from Motorola that were prevalent 5-6 years ago. We are planning to move to a simpler technology. All the paper work, the running around, headache of management, everything went away from day 1.
We also have a number of partnerships. We are working with a startup called Crop to make sure that contract farming is done according to set standards. We have a cloud based solution that monitors farms and also gives vital information to the farmer like the type of fertilizer to use, and the water quality etc. From the farming perspective, we are doing a lot to help them and build connect between the company and the farming community.
Are you leveraging AI in any of your projects?
We have this data repository that we have just created and are exploring AI to now use this data to do more than just reporting or dash boarding. We are doing a few pilots to figure out what works and what doesn't work. The ideal situation would be a solution telling us, 'Pick up this product put this scheme on it and sell it here.' We are working towards that.
What are your expectations for technology improvement throughout the industry?
One of the things missing currently is functional or industry-level solutions. We have a number of technology solutions but there's a lack of industry specific solutions. We have to figure out what works for us. In one of the conferences I attended, a person stood up and said that chatbots are not viable and we shouldn't waste time on them. But for a company like us, we see a lot of value in chatbots, and benefits. So, you have to look at solutions specific to your industry. It can't be that something that works everywhere will work here. You have to pick and choose, understand your businesses, and understand what the customer needs from you. There's nothing technology can't do but you have to figure out what you want the technology to deliver.
What is your advice on successful IT initiatives?
Watch CIOTV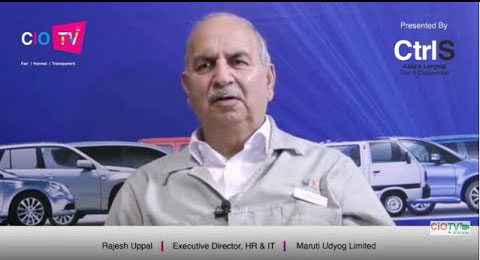 Data is the future of the Enterprise IT ecosystem. There needs to be more volume and better quality of data. If you talk about AI, that's where one of the biggest challenges lie. There are a lot of experiments around AI, not just data, but voice and chatbots. The first hurdle that we hit is the quality of data and it throws up its own set of challenges.

When you're inside an enterprise, data quality is not that big a deal. It is completely under your control and you can put rules and systems in place. Once you go out in the world and expand your data it comes back with new challenges. So that is one of the biggest things that we will have to work on as an industry. From an FMCG perspective, there are a lot of things that we need to do. We can't pick and choose and do everything together. There has to be a prioritization. Third thing is scalability. There has to be clarity about the scalability of projects and POCs and actual viability of rolling it out for the business. A project that runs successfully in one place has to be scalable for other environments. CIOs need to ensure their pilots are run in a way that they tested to be scalable for the business.