CtrlS is Asia's largest Tier-4 Datacentre operating over1 million square feet of datacenter space in India spread across six datacenters located in Mumbai, Noida, Bangalore, Hyderabad and Chennai.
Overall Infrastructure
Currently, CtrlS boasts 1 Million Square Feet spread across six currently operational datacenter locations across the country. This includes Tier-4 Datacenters with two at Hyderabad, two at Mumbai and one at Noida and Bangalore each. CtrlS also has a Tier-3 Datacenter located at Chennai. Future plans include Tier-4 Hyperscale Datacenters planned to be rolled out by 2020 at Hyderabad (2 Million Square Feet), Mumbai (1 Million Square Feet) and Chennai (1 Million Square Feet)
Levels of security
CtrlS provides Military Grade security – all designed based on the military principles spread across nine (9) levels, which include fortified walls, remote controlled gate(s), two layered RCC pillar structure, reinforced RCC Walls for the entrance, 24 hours security (manned majorly by ex-military personnel), entry after re-verification & re-frisking, turnstile for individual entry, access control enabled access, baggage Scanner, metal detector based entry to the facility, bullet proof door(s), mantraps, biometric and card based dual authentication access to highly critical zones. The company also has a world class Security Operations Center (SOC) to monitor its facilities, including DDoS prevention and ensure the facility is secured from any internal or external threats. The company also has certifications in PCI-DSS, ISO 22301, ISO 20000-1, SOC-1, SOC-2, ISO 27001 etc.
PUE
We offer industry lowest PUE of 1.42due powered by 80 innovations in energy efficiency leading to lower consumption of energy as much as 25 to 40% lower than any other data center in the country which is commercially operated.
Power Cooling
Watch CIOTV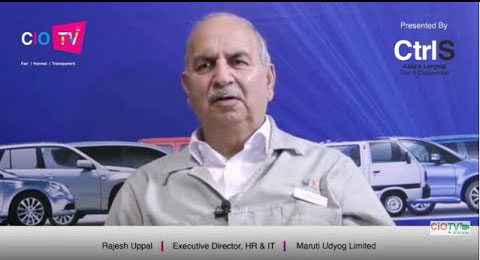 We ensure optimization of power and cooling driven by industry best practices (based on American Society of Heating, Refrigeration and Air conditioning Engineers – ASHRAE)including special and effective hot-aisle/cold-aisle configurations and effective air-flow management, filling gaps in the racks with blanking panels,

state of the art and most efficient and energy friendly power and cooling equipment, motion sensors, efficient airflow management, humidity and water control, robust PDUs, best of breed cables etc.
Services Offered
Colocation Services
Work Area Recovery Services
Disaster Recovery Services
Managed Services
Cloud (Public/Private/Hybrid)
Community Cloud (Banking, Manufacturing, Insurance)
SAP Cloud Hosting (SAP Landscape, SAP HANA, SAP S/4 HANA)
Cloud Managed Services (AWS/Azure/GC)
Managed Security Services
USP
Tier-4 Datacenter
Uptime SLA of 99.995%
Industry Lowest PUE of 1.42
Zero downtime since inception
India's only quake proof and 100% pollution free datacenter
Datacenters powered by Solar and renewable energy
USGBC certified LEED V4 O+M Green Datacenters
Military Grade 9-Zone Datacenter Security
Verticals Served
Across all major industry verticals for our datacenter services, we serve 20 of the Fortune 100 Global multinationals, 35 of the ET 100 Indian companies including 80% of India's top 25 banks, the world's largest telecom company, the world's largest car manufacturer, the world's largest ERP services company, the world's largest logistics player among others
Future Roadmap
We are growing at 50% year on year and planning three Hyperscale (Tier-4) datacenters in Hyderabad (2 Million Square Feet), Mumbai (1 Million Square Feet) and Chennai (1 Million Square Feet) that would translate to a total of 5 million square feet across 10 datacenters by 2020 creating the World's largest Tier-4 hyperscale datacenter infrastructure to serve mission critical applications requiring near zero downtime.