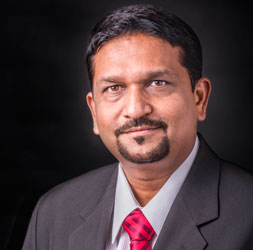 Name – Sequretek
Leadership – Pankit Desai, Co-founder & CEO
Contact – +91 22 4022 7034
304, Satellite Silver, Andheri Kurla road Andheri, East Mumbai 400059
Clientele – India and North America
Rounds of Funding – In 2017, they raised a pre-series A funding from GVFL partners and Unicorn India Ventures. Recently, they have raised a bridge round of Rs 27 crore from existing investors and SharadSanghi of NetMagic.
About the Company – Sequretek's range of products and services are designed keeping in mind 1 single core value – Simplify Security. It believes that cybersecurity should be made less complex, more reactive in near real time, do all this and still drive down the cost of ownership for the enterprises.
Products/Services – Their products are all AI-powered and designed keeping in mind that the product shouldn't add to the enterprise complexity, it should instead simplify it.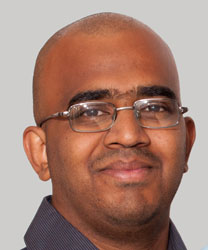 Name – Ozonetel
Leadership – Chaitanya Chokkareddy, Chief Innovation Officer
Contact – 1800 123 150150
6-3-1090/B/2, Mayank Towers, Raj Bhavan Road, Somajiguda, Hyderabad, Telangana 500082
Clientele – India, US, UAE and Singapore
Rounds of Funding – Bootstrapped
About the Company – Ozonetel is a leading Contact Center as a Service (CCaaS) player in the market. The company is a case of 'Made in India' story that creates and deploys cloud contact center solutions globally.
Products/Services – KOOKOO Cloud Agent and KOOKOO Interactive Assistant. Their zero-installation and instant go-live solutions set them apart from their competitors.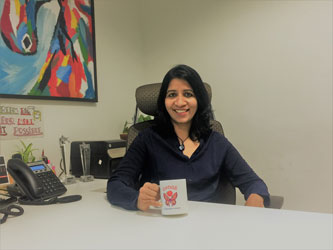 Name – Avaali Solutions Pvt Ltd.
Leadership – SrividyaKannan, Founder and Director
Contact – +918049602727
27, SV Towers, 80 Feet Rd, 6th Block, Koramangala, Bengaluru, Karnataka 560095
Clientele – Asia, Middle East and Africa
Rounds of Funding – Bootstrapped
About the Company – Avaali Solutions offers ready to deploy solutions for automating various business processes for large enterprises.This platform leverages various technologies such as AI Chatbot, RPA, ECM etc. and offers integration with the enterprise ERP.
Products/Services – This is a one of its kind platform, which significantly accelerates the pace to go-live for their customers and brings down the costs by over 40%.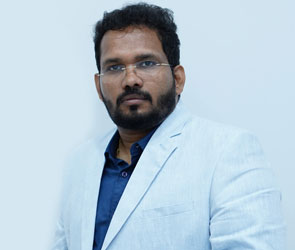 Name – ONGO Framework
Leadership – Rama Krishna Kuppa, Founder and CEO
Contact – +919100446541
Plot no: 1- 4 & 4A Ground Floor, KRB Towers, Jubilee Enclave, Whitefields, HITEC City, Hyderabad, Telangana 500081
Clientele – India, MENA, US
Rounds of Funding – Bootstrapped. Later, Mitesh Majithia invested into the company.
About the Company – ONGO integrates innovative technologies such as Cognitive Computing, Artificial Intelligence and Machine Learning with industry-specific solutions to create robust platforms for businesses to grow.
Products/Services – Pioneering in fast delivery with less code, ONGO now provides end-to-end IT solutions with complete customization to meet specific business goals.