While cloud computing has been instrumental in creating a flexible access to data and applications, it also brings with it numerous security concerns. This has made the role of a CIO that much more significant.
How has cloud computing grown over the years and how has it affected global businesses?
During the last few decades, technology adoption and integration has grown at an augmented pace. Today's new age enterprise is made up of a number of digital solutions that are aiding organizations in their journey toward 'the future of work'. Cloud computing in particular has quickly carved its place as a handy tool to manage and access data securely even from remote locations. As organizations are slowly maturing in their cloud adoption journey, this tool has grown from being only a part of the overall IT infrastructure to being a key component to gain a competitive business edge. The next year will see massive growth in cloud adoption as is corroborated by IDC in their study that pegs the public cloud spending to reach $160 billion this year. Therefore, businesses will continue to look at bringing in more cost efficiency and improve overall performance with cloud deployments.
[quote font="tahoma" font_size="13″ font_style="italic" color="#262626″ bgcolor="#f9f9f9″ bcolor="#5f9dc0″]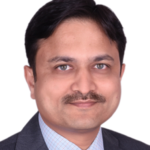 "The best way forward for any CIO before a successful SD-WAN deployment would be to fully understand the IT architecture of the enterprise and then analyze how the deployment can be cohesively added to augment its benefits."
Ravindra Kelkar
Senior Director
Enterprise and Public Sector
Citrix India
[/quote]
Cloud today has grown from being a mere mobility solution to also replacing physical datacenters that take up storage space and maintenance costs. Enterprises have been using cloud to store heaps of data and use tools like AI and analytics to cull out actionable thought driven insights to drive business growth. Further, cloud is an indispensable tool to deliver SaaS applications for enterprises. Therefore, it is safe to conclude that cloud computing has today become the most crucial component of an IT as well as business strategy.
Why has a hybrid IT strategy become the way forward for businesses?
In an evolving business landscape, multifaceted technological solutions like cloud have managed to carve a place for themselves. The emergence of digital business services and the need to accelerate business growth have impelled organizations the world over to replace their traditional IT deployments and make the shift toward cloud-based solutions.
With security concerns looming over the heads of business and IT leaders alike, hybrid cloud set ups with a strong network infrastructure are quickly taking centre stage. A hybrid structure has already become the new normal and will continue to see growth. This is further validated by Gartner's prediction that 90% of organizations will adopt hybrid infrastructure management capabilities by 2020.
What are some of the network challenges for organizations making the shift towards hybrid cloud?
In a hybrid cloud set up, while one part of the service is run on premise, the other is based at a third-party location with the cloud service provider. This requires data and applications to be managed out of multiple locations, thus bringing up flexibility and security related issues. Therefore, some organizations are uncertain of their traditional network deployment and whether it has the capacity to manage their distributed cloud-based workload.
With the shift toward a multi-cloud approach, please elaborate on the importance of a SDWAN solution.
We've seen steady adoption rates for a multi-cloud approach as it gives enterprises the flexibility to manage their data and workloads on a public and/or private cloud. However, as outlined earlier, this may bring in security, accessibility and control related issues that cannot be managed by a traditional WAN. Conversely, SD-WAN is well positioned to flexibly manage cumbersome workloads with an additional layer of security.
Most enterprises today heavily rely on an app consumption model and require an intelligent framework that can combat the challenges and prioritize the delivery of the most important applications first. SD-WAN can offer this support with its ability to analyze and understand your specific business needs. Hence, we can refer to SD-WAN as the perfect work companion for a hybrid or multi-cloud environment.
What is your advice to CIOs on successful SDWAN project deployments?
The amplified use of new age technologies also creates that many loopholes for external and malicious third parties to infiltrate your system and access sensitive data. CIOs need to keep track of the network requirement of the enterprise at all times to ensure proper implementation of SD-WAN. Additionally, SD-WAN's capability to intelligently prioritize applications and optimize bandwidth can only be fully realized if it is perfectly integrated with WAN optimization devices and components. Therefore, the best way forward for any CIO before a successful SD-WAN deployment would be to fully access and understand the IT architecture of the enterprise and then analyze how the SD-WAN deployment can be cohesively added to augment its benefits.