James Fisher, Senior Vice President, Qlik shares his view on the analytics market in India and why Qlik is well placed for companies looking to make better use of their data and compete in the future.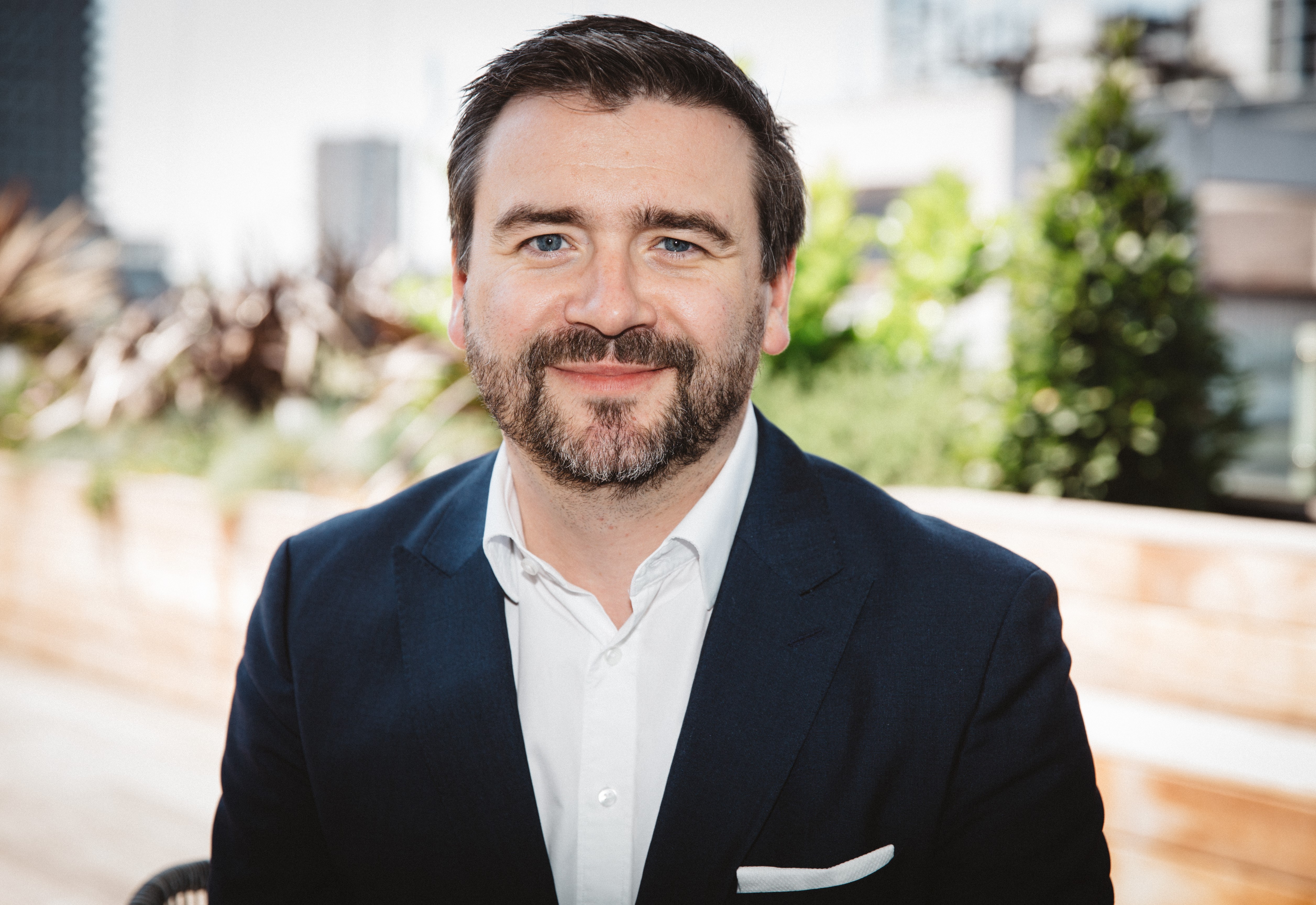 A customer's ability to run analytics on all data and in any cloud is a key requirement today. With Qlik we don't care where your data is, or where you want to run your analytics. With Qlik we allow you to run on-premise, in our cloud, in any cloud of your own choice and in any combination of these."
James Fisher, Senior Vice President, Qlik
How can businesses seize the data opportunity in India? How does this align with your business plans and growth strategy for India?
Globally, spending on analytics and big data solutions is growing roughly 10-12% per year and investment in India matches this. This investment is fuelled by companies seeking to enable data-driven digital transformation in their organisations but also as a result of the demand from more users to have more access to data and analytics to do their jobs. This is increasingly extending outside the organisation, for example to customers, suppliers and distributors. Qlik, with our vision for the 3rd generation of BI, is uniquely positioned to meet these needs and our momentum with customers like Bajaj Auto, BookMyShow, Cognizant, HCL Technologies, HDFC Life and others demonstrates how we help customers turn data into insights on which they can take action and drive change.
What is Qlik's standing in the analytics industry amidst the multiple BI acquisitions made in 2019?
The fact is we have seen this before. And we know what happens as well. In 2007 we saw big acquisitions in the BI market from large on-premise platforms. Their goal was to lock as much data into their stacks as possible but what also happened was that innovation stalled and costs increased. The result was that Qlik innovated in their place and lead the 2nd generation of BI with our approach to data discovery and delivering value quickly. In 2019, it's the large cloud platforms looking to do exactly the same. Ultimately, we don't believe customers will accept this and that is what is again driving Qlik's leadership. In both examples it's the independent that thrives on innovation and who keeps pushing the envelope that moves the market forward. Qlik, now as the largest independent vendor, is innovating and driving a new wave of data analytics.
What are the Industry challenges and trends when it comes to data? How does that impact businesses in India and how is Qlik poised to support the changing needs of its customers?
Change is a constant and economic, political, social and environmental challenges mean that more than ever organisations are looking to transform. As a result, making use of data more effectively is one of the top priorities for organisations around the world, including India. However, given the proliferation of data and data sources, the desire to do more in the cloud and issues with data literacy are preventing many from getting the value they expect. Qlik's vision for the 3rd generation of BI addresses this in 3 ways. First, by helping customers work with all their data, wherever it resides or they want it to reside, governed and always accessible. Second, by leveraging AI & ML to enrich the user experience and improve individual and organisational data literacy. Third, by ensuring that analytics are no longer a destination, that they are in the hands of users wherever they are doing their jobs.
How Qlik manages to stay agile in an industry that is constantly evolving with AI, ML, DataOps, etc.?
As the largest independent data and analytics provider in the world we are focused on creating an open platform that connects our customers data and analytics strategies. We have consistently lead the evolution of the BI market with Qlik's growth driving first the second generation of BI, and now the 3rd. By listening and staying close to our customers and making strategic bets by investing organically in R&D, by creating an innovation ecosystem in our partner community, and by acquiring new technologies like Attunity and Crunch Data we have continued to lead and bring new and unique capabilities to market.
Can you elaborate on Qlik's transformation into a cloud-first SaaS-based analytics platform, alongside its introduction of multi-cloud deployment and Kubernetes-based options? How does this benefit customers?
A customer's ability to run analytics on all data and in any cloud, is a key requirement today. The ability to choose where you deploy is valuable. However, with most analytics solutions you only get to make that choice once. With Qlik we don't care where your data is, or where you want to run your analytics. With Qlik we allow you to run on-premise, in our cloud, in any cloud of your own choice and in any combination of these. This unique hybrid multi-cloud capability is based on Qlik being a first mover in the analytics market to a micro-services architecture and use of containers and orchestration technology like Kubernetes. By building this architecture, we give customers the value of ongoing choice and have created a unique built for the cloud product set that allows them to get started quickly and easily in our cloud services, reduce cost and drive immediate value.