Taking its mission to digitize global parking forward, Get My Parking (GMP) is launching the newest addition to its smart parking platform – 'Enable'. GMP Enable is an IoT module that upgrades the old to the new. It connects any existing parking access system to any third party mobile app and sensors. Packaged as a small black box, it retrofits existing parking equipment in a plug and play manner.
For parking operators, this means they no longer need to invest in new equipment to turn their facilities smart. They can keep their existing equipment and use GMP Enable to connect it with any online software. Be it old or new, GMP Enable makes all equipment compatible, facilitating an ecosystem of integrated components that work together as per defined business rules.  No matter from which vendor parking access system comes from, GMP Enable makes it easy to create an interoperable ecosystem.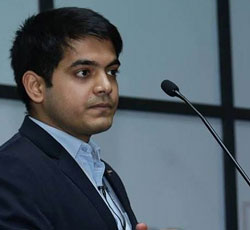 Enable is designed to work with any type of access control – RFID, NFC, QR code, Bluetooth, or camera vision. It can handle communications over multiple protocols (GPIO, Wiegand, TCP/IP, Serial over RS232, etc) that have been industry standards, thus ensuring over 90% compatibility in the parking ecosystem. Enable can handle transactions in online mode as well as partially offline mode in case of low connectivity.It alsointegrates with the other Get My Parking products likeGMP Report Dashboard for advanced analytics and GMP Admin Console for managerial control, "
Aman Singh, Head of IoT, Get My Parking.
There are two exemplary benefits of using GMP Enable at any parking lot:
(1) Parking operators can immensely save costs on upgrading their operations to online smart parking
(2) Easily make parking infra ready for the new digital mobility like car sharing, renting, and app taxis
In the ongoing mobility revolution, the parking utilized by car sharing and renting services is increasing rapidly. Old systems are not meant to handle the flexible business requirements of these fleets of taxis and shared cars. But GMP Enable is designed to help with fleet parking management and allows the parking systems to integrate and talk to the world of shared mobility. To help commercial as well as residential parking lots to become IoT smart and future proof, GMP Enable is now available across 16 countries where Get My Parking is operational.