CIOs have been playing a key role in their respective enterprises ever since the Industry worldwide embraced information technology to power businesses. Their roles have evolved from managing an MIS, electronic processing department (EDP) to managing core IT functions.
Chief Information Officers (CIOs) are key to the economy as they ensure the business is enabled by information technology to deliver value to stakeholders by enhancing customer satisfaction, enhancing top line through rich analytical insights, implementing new digital strategies to provide competitive edge and secure the business by implementing robust security, risk, disaster management strategies.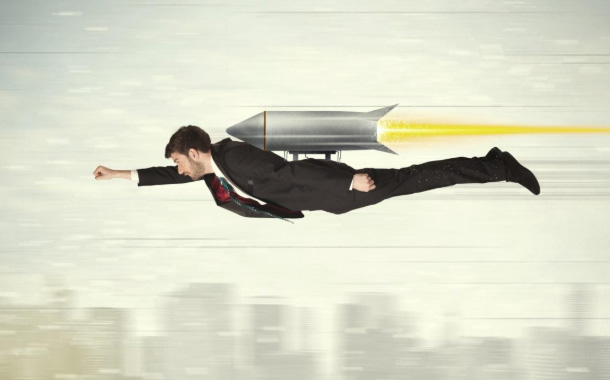 The CIO is expected to be a Change Agent – one who ushers in digital transformation through competitive and sustainable IT strategies – this is key to the CIO's career growth.
The World has changed
In the last ten decades, the world of technology has undergone rapid changes, from Mainframes to Tablets, from basic phones to Skype and from sending communication through telex to conducting business on WhatsApp. From physical banking to digital banking, from transferring money through money order to transferring money through mobile apps such as PayTM the world has come a long way.
Information technologies too have witnessed rapid changes from adoption of personal computers to high-end servers, storage on floppy disks/tapes to robust SAN/NAS technologies, from basic anti-virus to robust UTM devices and tools, from basic copper based connectivity to high speed fiber links, and from physical hardware to cloud computing. The world has changed completely – and this is posing constant challenges to the CIOs' mind to ensure the business embraces rapid technology in line with the changes in the technology world – leading to sleepless nights for majority of CIOs. In true sense, they are all worried a lot and stressed as they need to cope not only with the rapidly changing world of technology but also meet the demands of business. The role of CIO too has undergone a transformation from being an IT facilitator to an IT Strategist – Those who are not playing the role of an IT Strategist (or) the role of change agent are likely to be decimated in the War of Technology Change.
Cost of Technology is dropping
A laptop with basic configuration may have cost Rs. 100,000 a decade ago in India – today it costs one-fourth of that price. The cost of 64 Mbps bandwidth was seventy lac in the year 2000, today a 1 Gbps link would cost just a mere one percent of that cost. A mobile phone call would cost Rs. 16 (for outgoing and incoming), today it costs around 10p whereas incoming calls are free today. AV Conferencing was very costly in early 1990s in India, but today we have new tools and technologies such as Skype, Zoom etc at a fraction of that cost. The CIOs are witnesses to this technology transformation.
Similarly, CIOs have been investing in capital expenditure for hardware, storage, network, security devices, software tools etc, but today cloud technologies are available at a fraction of the cost. SaaS provides a software on a pay-as-you-use model without any upfront and annual maintenance costs. Similarly, IaaS provides hardware, storage and security devices. Cloud in its various forms Public, Private, Community Cloud are providing the SaaS, IaaS, PaaS services. CIOs world over are deploying non-critical and some of the mission critical applications on cloud. In fact, it is reported that 60% of CIOs have deployed their non-mission critical applications on cloud, while 30% of them have deployed mission critical applications. Same is true with cloud technologies – the cost of technology is dropping here too in a significant manner. It is therefore imperative that CIOs adopt cloud to bring in organization efficiency, scalability at the speed of business, enhance efficiency, productivity, and gain cost savings and shift their focus on core business.
Making a Financial Case to adopt Cloud Technologies
The transformation or a shift is not possible unless the organization believes it can benefit economically and strategically from deployment of any technology. A CIO is expected to perform a cost benefit analysis and estimate the ROI of embracing cloud technology. It is important for a CIO to obtain the buy-in from the CEO, CFO and Board in some cases based on the quantum of investment.
The key is to demonstrate the how embracing a new technology can bring in financial benefits to the organization. This allows a CFO and CEO to understand the ROI, cost savings and other benefits the organization shall gain from implementation of cloud technologies. The analysis below highlights the savings due to AMC (as cloud technologies do not levy any annual maintenance charges). The table highlights factors such as efficiency, productivity, savings due to evaporation of administration costs etc.
Table: Representative financial benefits derived due to cloud implementation
| | |
| --- | --- |
| Capex | There is nil Capex cost as Cloud is anOpex Model |
| AMC | There is no annual maintenance cost (AMC) as cloud does not impose any annual maintenance fee |
| Software | Pay as you use model. No AMC |
| Administration cost | The internal cost of someone's time to administer the application on an ongoing basis |
| People cost | As most of the Infrastructure is maintained by the Cloud Service Provider, this cost is eliminated significantly |
| Training cost | Some cost is involved in training internal resources to manage basic applications, as rest of the infrastructure is managed by the cloud service provider |
The Financial Benefits of Moving to Cloud
| | | | | | |
| --- | --- | --- | --- | --- | --- |
| Figures in $ Dollars (USD) | | | | | |
| | Year #1 | Year #2 | Year #3 | Year #4 | Year #5 |
| Initial Cost | | | | | |
| Software (SaaS Model) | 25,000 | 25,000 | 25,000 | 25,000 | 25,000 |
| Hardware (IaaS Model) | 50,000 | 62,500 | 77,500 | 95,000 | 1,20,000 |
| Secuirty/DR as a Service | 10,000 | 11,000 | 12,100 | 13,310 | 14,641 |
| People Training (Internal) | 7,500 | 7,500 | 7,500 | 7,500 | 7,500 |
| | | | | | |
| Ongoing Costs | | | | | |
| Administration, Management | 3,500 | 3,780 | 4,082 | 4,409 | 4,762 |
| | | | | | |
| Savings | | | | | |
| Capex Cost | 5,00,000 | 1,25,000 | 1,50,000 | 1,75,000 | 2,50,000 |
| People Cost | 15,000 | 19,500 | 25,350 | 32,955 | 42,842 |
| Hardware AMC | 50,000 | 12,500 | 15,000 | 17,500 | 25,000 |
| Software AMC | 25,000 | 25,000 | 25,000 | 25,000 | 25,000 |
| Admin related Costs saved due to outsourcing | 21,750 | 26,100 | 31,320 | 37,584 | 45,101 |
| | | | | | |
| Benefits Gained | | | | | |
| Productivity | 25,000 | 31,250 | 39,063 | 48,828 | 61,035 |
| Other Benefits | 10,000 | 12,500 | 16,250 | 21,938 | 30,713 |
| Compliance, Non-Security Breach | 25,000 | 32,500 | 42,250 | 54,925 | 71,403 |
| | | | | | |
| Cumulative Benefits Gained | 6,71,750 | 2,84,350 | 3,44,233 | 4,13,730 | 5,51,092 |
| Cumulative Costs | 96,000 | 1,09,780 | 1,26,182 | 1,45,219 | 1,71,903 |
| | | | | | |
| Annual Savings | 5,75,750 | 1,74,570 | 2,18,050 | 2,68,511 | 3,79,190 |
| Annual ROI | 600% | 159% | 173% | 185% | 221% |
How does Cloud help CIOs?
Eliminate capital costs and turn IT into a profit center: CIOs can benefit from subscription pricing model available with cloud computing platforms. The pay-as-you-go model significantly reduces risk because projects can be scaled based on customer satisfaction. Also in cloud no upfront capital cost for purchase of hardware is needed, hence the capex saved can be reinvested in business.
Reduce operational cost: Since cloud offers multiple environments which benefit developers, testers, trainers and end users. All these environments are available as an integrated service which is ready to use. CIOs can make use of available services that include administration, centralized management and governance, etc. and significantly reduce project time and cost.
Eliminate in-house technical resources: The cloud service provider handles all resources needed to support applications and maintenance. CIOs have the advantage of optimizing cloud resources for more business growth and reduce in-house people resources as much as possible and retain a lean team, saving cost.
Overcome challenges in integration: Integration is easy with cloud models as enterprise applications can be quickly deployed and made available. Existing legacy databases from major business categories such as SCM, HRM, ERP, etc. can be integrated easily with enterprise applications such as SAP, Oracle, etc.
Accelerates innovation: Cloud deployment significantly minimizes time, expertise and technology resources needed for innovation. CIOs can quickly provision resources for experimentation cycles or innovation thus enhancing time to market, provide competitive advantage to business including enhanced top/bottom-line.
Potential for more revenue and opportunities: Cloud models avoid duplication and redundancy across all departments in the organization. Business strategies are aligned with IT. CIOs can focus more on product launch in new markets, identify potential opportunities, innovation and business growth.
Better customer engagement: Cloud systems have the ability to handle large data storage and perform analysis on them efficiently. CIOs can use this analysis to gain business insights easily from customer data and use it for improving business outcomes and introduce new product (or) service offerings such as mobile applications.
Security and compliance: Security and privacy are handled well by clouds as they offer in-depth protection to data and applications. For instance, private cloud models offer SLAs and privacy protection assurances for organizations. In addition to security, compliance requirements can be fulfilled by the CIO by defining appropriate data ownership and controls in SLAs with cloud providers.
How Cloud Adoption can drive CIO Career Growth?
In the Pre-Cloud era, CIO played the role of IT procurement and facilitation of information technology tools and services within the organization. IT was perceived as a cost center, who would submit IT expenditure budgets and would seek ratification of CFO/CEO and the board in some cases. The CIO would (and some still) maintain an in-house datacenter incurring costs on electricity, managing facilities, network, air conditioning, electricity, back-up power, fuel management for generator sets, managing chiller plants, physical security of the facility etc. It entailed overseeing the infrastructure, administration and payment of utility bills besides ensuring the critical applications and infrastructure is up and running without any downtime. This called for round-the-clock focus on facilities, applications, people, infrastructure, logistics, security etc leaving no time for strategic thinking. Implementing a Cloud is akin outsourcing all your IT applications and infrastructure to strategic cloud player. Such a move ensures the CIO is free from all such administrative activities and can step into the IT strategy role. In fact, sixteen Indian banks have completely embraced community cloud services from CtrlS and have invested zero capex or infrastructure on their premise. The CIOs from these banks prepared a successful Financial Case (as detailed above) and succeeded in persuading their respective management teams to embrace the banking community cloud from CtrlS. They helped their respective banks eliminate capex by 100%, ensure faster roll out of banking services (in one-third the time) and get ahead of their competition. In fact, CtrlS launched the World's 1st Banking Community Cloud (Tier-4 Cloud) way back in the year 2015, while most of the customers were on boarded in the year 2016. All the sixteen banking CIOs are now playing a key role in IT strategy as most of it is outsourced to CtrlS. CtrlS manages their entire infrastructure, while application(s) are administered by the banks lean technology staff. Similarly, CtrlS Manufacturing Cloud (SAP HANA Enterprise Cloud) has transformed the lives of over five hundred CIOs across 20 countries worldwide.
Today, the management is increasing expecting the CIO to play a key role in IT Strategy, play the role of a transformation (change) agent than merely manage IT. The CIO is expected to spend time on innovation and provide deep insights on customers, logistics, operational efficiency, and play the role of technology advisor to the CEO and the board.
Implementation of Cloud technologies takes away majority of the operational issues away from the CIOs, they can focus on working together with CEO/CFO and the board to help evolve new strategies, provide them actionable insights through analytics, spend time to gain customer insights, and play a key role in aligning IT with business to enhance stakeholder value.
It would be noteworthy to mention, that 18.5% of CIOs who implemented cloud and moved to IT strategy role have won a seat on the board of directors – they won the seat rightfully as they migrated to cloud technologies, focused on core business, invested their time in innovation, information technology strategies, delivering more with less, aligned It with business vision.
About the Author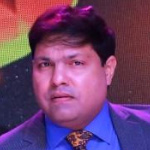 B.S.Rao
Vice President (Marketing)
CtrlS Datacenters
B.S.Rao is an alumnus of Indian Institute of Management (IIM), Business Strategist, Author, Thought Leader, and Futurist