Yotta NM1 wins the award of Tier IV Certificate of constructed Facility by Uptime Institute (USA).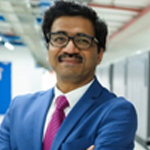 Sunil Gupta, Cofounder & CEO, Yotta Infrastructure, comments, "Last year we were thrilled to receive the Tier IV Certificate for Yotta NM1 design documents (TCDD), which was a pre-reuisite for the Tier IV Certificate of Constructed Facility (TCCF). The auditors at Uptime Institute monitored our live system demonstrations under real-world conditions and have finally validated the facility's performance as defined during the design phase. I'd like to congratulate our Engineering, projects, and operations teams for their relentless pursuit of this rare achievement. Yotta NM1 data center now joins elite list of handful datacenters globally who have their facility thoroughly audited by Uptime Institute and received the Tier IV Facility Award."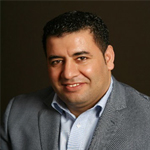 Muatapha Louni, Senior Vice President, Middle East, Africa & Greater India, said, "It also serves as good parameter for customers to evaluate different data centers an bring uniformity of quality standards in the industry, calling for greater responsibility in the ecosystem to come together and strive for continual improvement. Uptime Institute is pleased to award Yotta Infrastructure with the Tier IV Certification of constructed Facility to further illustrated their commitment to building scalable resilient highly available and excellently operated data center parks to meet India's ever-growing digital infrastructure needs."
Yotta caters to both wholesale and retails colocation markets. Besides hyper-scale Colocation solutions, Yotta also serves the vast Enterprise market- both domestic and international, which needs fully managed services and solutions. Hence, Yotta provides a complete range of Enterprise IT solutions under the Yotta Tech portfolio. The services includes Yotta Cloud (various types of IaaS – compute, storage, network, PaaS and industry-specific SaaS services), Private Cloud, Federated Cloud, HPC-as-a-service, banking Compliance-as-a-service, SAP-as-a-Service, work from Anywhere, Graphics Workstation Anywhere, YottaSafe (End-pointBackup-A-a-service), Yotta Preserve (long term information preservation service), IT Management, IT Security, network and Connectivity including Inter-DC metro fiber network and AI / IoT enable services & solutions.