Unisys Corporation has announced at Dell Technologies World 2019 that its award-winning Unisys Stealth security software suite has been integrated with Dell EMC Cyber Recovery software to provide enhanced protection to clients' cyber recovery operations. The integrated solution will be available beginning in June 2019.
With this announcement, the capabilities provided by Stealth will increase security for users of Dell EMC Cyber Recovery, a solution that manages and automates isolation and recovery of business-critical backup data so that organizations can resume business operations quickly following ransomware or destructive cyberattacks.
Stealth will apply cryptographic network isolation to help secure all traffic into, out of and within the Dell EMC Cyber Recovery Vault, in which assets are hidden from the attack surface. Stealth also provides a "virtual clean room" so that recovery operations can begin even before a cyberattack has been neutralized or eliminated from an enterprise network.
The integration of Stealth with Dell EMC Cyber Recovery software closely follows the announcement of the release of Stealth 4.0, the latest version of Stealth software that addresses threats associated with the ever-evolving digital landscape in which adoption of cloud, mobile and the Internet of Things continues to rise. Stealth 4.0 gives clients the ability to take immediate action to respond to security incidents, stopping attacks in progress.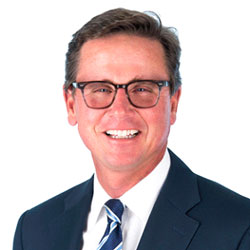 Many organizations may not realize that their backup capabilities are not designed to withstand and recover from cyberattacks, and these vulnerabilities can have highly damaging and costly results. With Stealth and Dell EMC Cyber Recovery, organizations can be confident in their ability to restore business operations after a cyberattack. And by deploying Stealth Dynamic Isolation, organizations can greatly reduce the probability and scope of such attacks in the first place "
Eric Hutto, senior vice president and president, Enterprise Solutions, Unisys
Unisys is a Dell EMC Titanium partner and one of Dell EMC's longest-standing partners. Through this collaboration, Unisys and Dell EMC deliver secure solutions to demanding environments including government, banking, airline reservations and cargo handling, addressing high-transaction environments supporting police, port, defense agencies and commercial enterprises worldwide.