If you run a retail business, you are probably well aware of some of the major challenges that there are along the way, and the truth is that there are many solutions to each of these that you might want to be aware of too. One of the goals you might have in any retail business is to try and make running the business and the store itself as simple as possible, and as it happens there are many ways in which you can achieve that. Let's take a look at some of the tech that you can use which makes running any retail store so much easier.
POS
One of the most essential pieces of technology that any retail business needs is its POS, or point-of-sale. This is a general umbrella term for a wide range of technologies, but in particular it includes payment systems, such as card machines, tills and so on, as well as any other terminals you might have like self-service checkouts. The better this tech is, the simpler it is to run that part of the business – and the easier a time your customers have too, which of course helps with growing your business. Find the best POS system available here for your retail store today.
Extended Reality
Although it is still relatively new tech, extended reality has great potential – and it also seems to be becoming a lot more affordable for many businesses. With extended reality, you have a way to demonstrate and showcase to your customers exactly what it will look like for them to have some new purchase. This is particularly useful if you are selling something as big as, say, kitchens, wherein you can literally enable your customers to walk around their dream room before buying. This makes visualising it a lot easier, and means you are more likely to make that sale.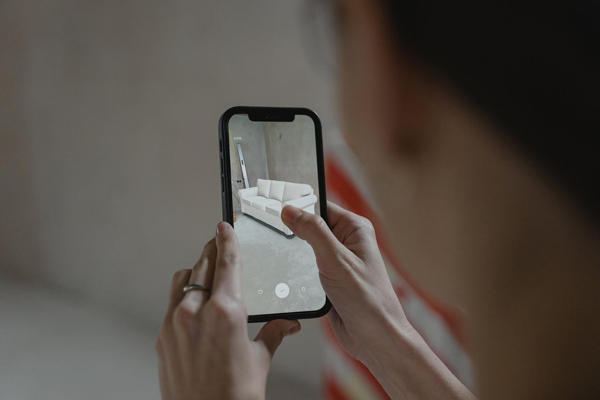 Electronic Inventory Control
Stock control is arguably the single most important role in the business. With good stock control, you can have a much better control over your loss and shrinkage, and you can remain so much more profitable in general too. If you are keen to try and improve your inventory control, you might want to think about moving over to a fully automated electronic inventory control system. To be clear, you would still regularly have to double-check that it is going to be correct, which means manual checks, but on the whole you can trust it to look after your numbers so much easier than doing it all manually.
Shopping Apps
When it comes to making things easier for customers, one of the best ways to do that is to give them access to your very own shopping app. With this, they can go around your store and do all the shopping on their phone, allowing them to walk out of the store much more smoothly and more easily. This is one of the best possible ways to make things easier for both your business and your customers.