Enterprise IT World Security Symposium known this year as Kaspersky Presents Security Symposium and Cyber Sentinel Award 2021 concluded on 3rd September 2021 with a lot of learnings for more than 300 security professionals who attended the event on the virtual platform.
It was a real confluence of security leaders, Head / Chief Information Security, policy makers, consultants, authors, etc. The discussions were around the current challenges and empowering enterprise security professionals with the right knowledge to reinforce the cybersecurity framework for their organizations.
Began with welcome address by Sanjay Mohapatra, Chief Editor of Enterprise IT World Magazine – who not only welcomed the guests and itemize the importance of cyber security, where he enumerated about the entire agenda of the event – the event concluded with awarding 100 top CISOs from the industry with Cyber Sentinel Awards for their work in 2021.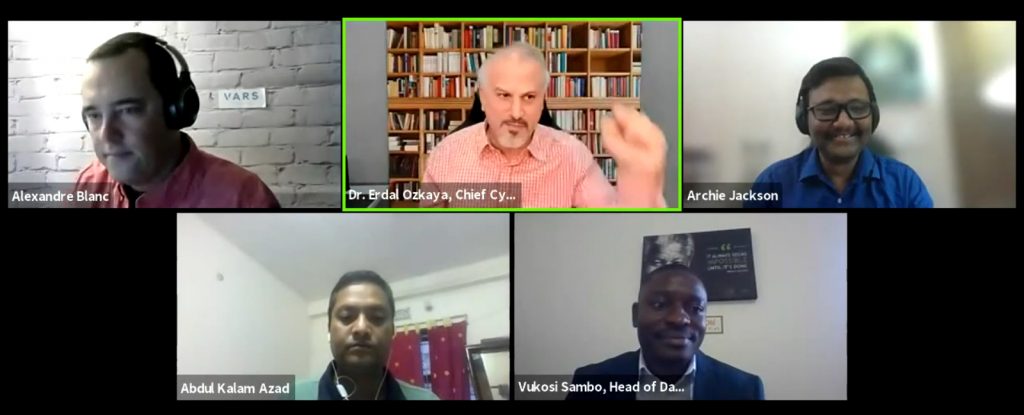 The speakers in the event were Dipesh Kaura, General Manager-South Asia, Kaspersky,  Bijender Mishra, Chief Information Security Officer, Alkem Laboratories Limited. Alexandre, vCISO, VARS Corporation. Hakimuddin Wadlawala Cofounder & CEO, Pro Techmanaize, Prasad T, Chief Information Security officer-InstaSafe,  Adidtya Sawant, Chief Executive Officer, Aquila I, Makesh Chandramohan, CIO, Adidtya Birla Capital Ltd., Abhishel Bansal, Head Non-Financial Risk & Chief Information Security Officer, Max life Insurance Co. Ltd., Faiz Shaikh CISO & Head IT Digital SoftLabs., Vishal Samant VP IT/CISO, Mirae Asset Investment Manager (India) Pvt. Ltd., Subhojit Roy, Experienced Technology and Infosec leader.

The event was presented by Kaspersky and other partners were Aquilai and Protechmanize as Gold partner. Hacking Session was powered by Insta Safe. Media partner were Enterprise IT World, SME Channels and CIOTV.live.