Oracle opens its second Cloud region in Hyderabad. The opening is part of Oracle's global plans to operate 36 second generation Cloud regions by the end of 2020. Now, Indian customers and partners will have access to all Oracle Cloud services, including Oracle Autonomous Database and Oracle Autonomous Linux, as well as Oracle Cloud Applications, to unlock innovation and drive business growth.
The opening follows the launch of its Mumbai Cloud region in 2019, making India Oracle's latest country with multiple cloud regions available and capability to effectively meet increasing demand for secure and stable enterprise cloud services. Equipped with strengthened capabilities for business continuity and disaster recovery, Oracle will provide enterprise customers in India better performance, pricing, and security based on its second generation Cloud. With this launch, India joins the US, Canada, Japan, Australia, South Korea, and the European Union in having multiple Oracle Cloud regions that facilitate enterprise-class disaster recovery strategies.
"A large number of Indian organizations are looking to change growth orbits with greater focus on cloud-led innovation. With two Oracle Cloud regions live in India, we're fully geared to support our 15000 plus customers in their innovation journey, with adequate support by nearly 1000 specialized Oracle partners," said Shailender Kumar, Regional Managing Director, Oracle India.
In addition to the Hyderabad Cloud Region, Oracle recently announced the opening of five Oracle Cloud regions in Melbourne (Australia), Jeddah (Saudi Arabia), Osaka (Japan), Amsterdam (the Netherlands) and Chuncheon (South Korea). Oracle opened 20 Cloud regions in the past year and currently operates 24 regions globally – 16 commercial and six government – the fastest expansion by any major cloud provider. By the end of this year, the company plans to open additional new cloud regions in the US (San Jose, CA), Brazil (Vinhedo), the UK (Cardiff, Wales), Singapore, Israel, South Africa (Johannesburg), Chile (Santiago), Saudi Arabia and two in the United Arab Emirates. "Manappuram is helping several customers realize their near-term aspirations, empowering many people with an on-ramp for upward mobility. Underpinning our business is modern technology, which allows us to serve customers better, faster and more efficiently. To make our organization more robust and support our next growth curve, we wanted to run our business on a secure, modern cloud platform. After much consideration, we decided to go with Oracle's second generation Cloud for their enterprise-grade features – primarily topnotch security and extreme performance capabilities. With Oracle Cloud, we'll gain 2X-3X performance improvements over the next 5 years vis-à-vis our current IT setup, while also unlocking 30-40 percent additional cost savings," said Raveendrababu B N, Executive Director, Manappuram Finance Limited, one of India's top NBFCs.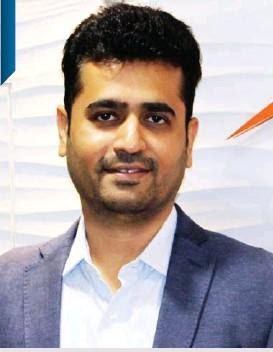 "We support over 5000 financial institutions, aiding millions of lending decisions every month. To accelerate innovation, improve agility and better support the business, we were looking for a robust, modern, enterprise-grade cloud solution that guarantees high performance and superior security. We chose Oracle Cloud Infrastructure to run our production workloads, and for our disaster recovery requirements. We expect to gain at least 3X improvement in performance vis-à-vis our current IT setup, along with 30% additional cost savings in the next 3 years," said Pinkesh Ambavat, CIO, CRIF India, a leading credit bureau in India.