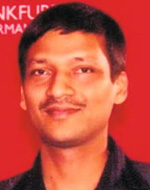 Office 365 has helped us in each of these bringing in enhanced efficiencies and better control. The quality and speed of our decision making has improved significantly
Vikash Rajgharia
Director
Finecure Pharmaceuticals Ltd.
Finecure Pharmaceuticals
---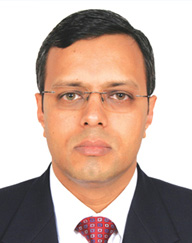 We are pleased to see Finecure is leveraging the power of Office 365 to make a difference to the lives of individuals.
Alok Lall
Director
Microsoft Office Division
Microsoft India
Office 365 helps drive growth through seamless collaboration amongst field workforce, quick visibility of critical business parameters for business leaders and implementation of security and privacy standards
Adoption of Microsoft cloud productivity solution Office 365 has helped Finecure Pharmaceuticals to streamline key business processes, improve productivity and enhance collaboration. Protection of IP, insights from data analytics, and deeper customer engagement have helped it grow revenues 30% every year in the last three years.
Use of digital rights management and encryption technologies available in Office 365 has enabled Finecure to secure crucial IP information. The use of Power BI and analytics has provided accurate field data and deeper market insights to its medical representatives and marketing staff. This has enabled them to engage effectively with medical practitioners and key market influencers.
The company has been able to create greater collaboration amongst its scientists, technicians and management through the deployment of Skype for Business, document sharing and co-authoring of documents. In addition, insights from production and distribution data is helping Finecure increase operational efficiencies and reduce time to market.
Vikash Rajgharia, Director, Finecure Pharmaceuticals Ltd., Finecure Pharmaceuticals said, "Protecting IP, producing quality medicines, distributing them and managing relationships with influencers like medical practitioners are key business processes for a pharmaceutical manufacturer. Office 365 has helped us in each of these bringing in enhanced efficiencies and better control. The quality and speed of our decision making has improved significantly with better data insights and collaboration."
"Finecure's quest for excellence is rooted in leveraging technology. We took a decision to go with Microsoft cloud services a few years back and it is helping us grow fast while staying compliant", he added.
By helping to institute strong processes and workflows, Office 365 is helping Finecure maintain all specific set of standards mandated by the Food and Drug Administration (FDA). The company is certified for WHO GMP, ISO 9001, ISO 22001, ISO 14001, OHSAS 18001 quality systems towards High Product Quality Assurance, Environment Management System, Occupational Health and safety. The combined effect of all of this is that today Finecure is CRISIL 1A rated towards "Highest Performance Capability".
Alok Lall, Director, Microsoft Office Division, Microsoft India said, "We are pleased to see Finecure is leveraging the power of Office 365 to make a difference to the lives of individuals. With enterprise-grade security, streamlined workflows and a familiar user interface, Office 365 is the ideal choice for industries that are regulated, require protection of intellectual property and need collaboration amongst diverse workforce."
Thousands of Microsoft partners across the country are helping to deliver benefits of Office 365 to customers. Bitscape, a Microsoft gold competency partner, has helped Finecure Pharmaceuticals in deploying Microsoft Office 365 and use the tools and solutions effectively.
Microsoft Office 365 helps solve critical business issues at an affordable price along with scalability and flexibility. Its collaboration and communication capabilities help organizations engage better with their customers, suppliers and partners globally. It combines the familiar Microsoft Office suite with cloud-based versions of the next-generation communications and collaboration services: Exchange Online, SharePoint Online, Skype for Business and Yammer. Each of these services offers individualized security features that organizations can manage and control.