Druva, Inc., has announced that leading enterprises are increasingly turning to Druva to protect their Microsoft Office 365 data. Offering an unrivaled all-in-one solution for data management, compliance and visibility built in the cloud, Druva's Office 365 backup customer base has expanded by over 100 percent in the last 12 months. Now global organizations including the San Jose Sharks, WorkForce Software, Integreon and China Aviation Oil are protecting this business-critical SaaS application with Druva's comprehensive, simplified and powerful solution free of traditional infrastructure or overhead costs.
As the top enterprise SaaS application, Office 365 has become a pivotal technology for tens of thousands of organizations to enhance employee productivity and collaboration needs. The need to backup and protect the data created or stored in Office 365 is definitive, however stringent regulatory and compliance measures, such as GDPR, makes this a complex proposition. To help enterprises solve these challenges and navigate governance requirements, Druva provides a fully managed and comprehensive SaaS application for backup and recovery, protecting against malicious users, extending retention capabilities and offering rapid recovery. Druva's Office 365 protection, in combination with its endpoint backup and governance capabilities provide a powerful suite to manage data across the enterprise.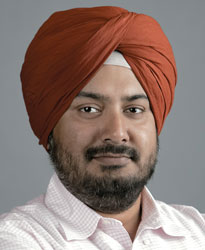 We are past the stage where customers are questioning the need to protect SaaS or Office 365 data. As the depth of Office 365 expands, the number of vectors for potential data loss – human error, misconfiguration, malicious activities, insecure devices, etc. – become of increasing concern. Enterprises now have a better understanding of shared responsibility in the cloud and are seeking solutions that can meet their business continuity and long-term retention needs while limiting cost and overall complexity, "
Jaspreet Singh, founder and CEO, Druva.
Matching the continuous enhancements added to Office 365 every few weeks, Druva regularly introduces new capabilities that deliver faster time to value for customers, including granular policies and backup restore capabilities across the three top Office 365 services: OneDrive, Exchange Online and SharePoint. New features to strengthen Office 365 backup and restore include: Enhanced SharePoint & OneDrive Recovery, Point-in-time Exchange recovery, Last line of defense against ransomware and Increased retention options.