With the pandemic situation hitting the Indian Economy, Admitad India- a branch of the global affiliate network has witnessed a remarkable shift in the Unlocked phase. Admitad India has released its half-yearly report of 2020 (H1 Report) highlighting growth observed across different industries like E-commerce, Finance, Online services, Gaming & entertainment.
While the report highlights the trend and focuses on consumer behaviour during COVID-19, the most in-demand online categories among consumers were entertainment, education, games and Health & Beauty. Admitad India has seen a significant increase of 5X to 25X in growth in the number of orders in certain online categories during the Q2 2020.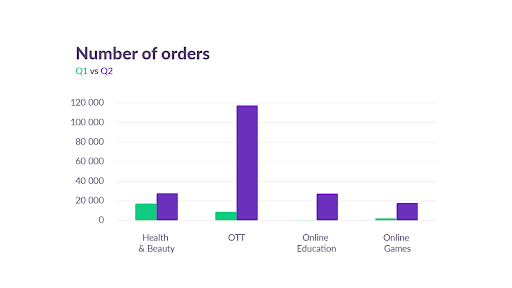 1. Online Entertainment – While OTT platforms were registering high growth even before COVID outbreak, the crisis gave a push that increased viewers' appetite for online content, resulting in more than 5X growth for the category.
2. Online Education – Edutech platforms saw increased adoption among consumers and witnessed 20X growth.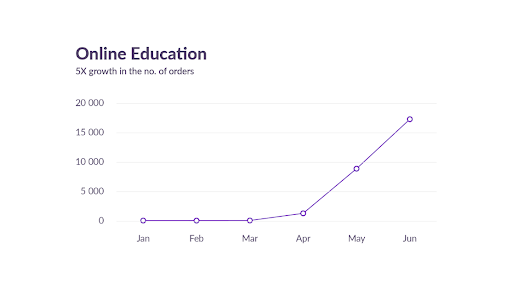 3. Health and Beauty – During the time of COVID, the major focus was health and wellness as people were taking extra care towards personal well-being. The sector has seen 61% growth as compared to Q1.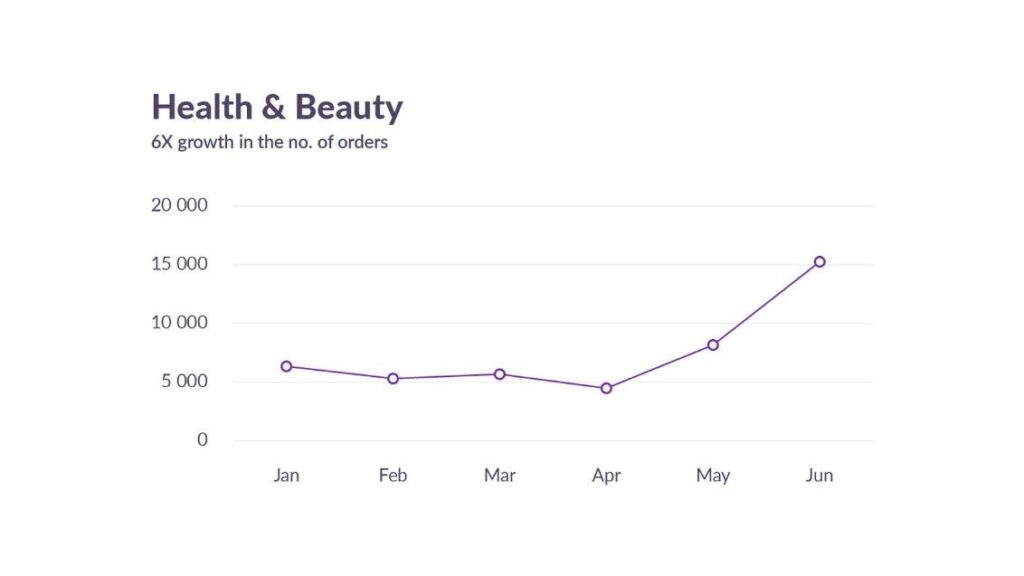 4. Online gaming – At the time of Pandemic, the number of gamers has gone up and enthusiasts are spending more time on gaming every day, making the sector highly profitable leading to more than 2X growth in Q2.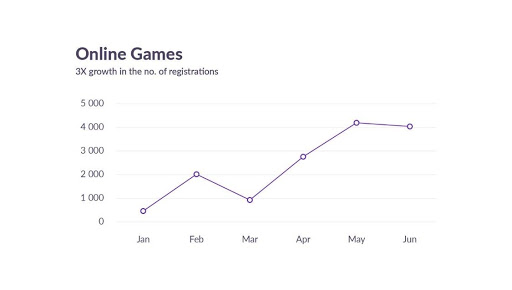 The data released by Admitad India has reflected a seismic shift in consumer behaviour, preferences, purchasing habits, and the channel utilization of brands. More people have preferred to purchase products and services on the basis of recommendations across messenger groups, blogs, and forums. Admitad Extension and Admitad Telegram bot drive optimal results as the number of orders via messengers grew by 41% from Q1 to Q2 while the same increased by 10% through blogs and forums.
Speaking on the report, Neha Kulwal, Country Manager, Admitad India said, "The H1 2020 results hold a special significance as they come against the backdrop of the COVID-19 outbreak. At Admitad, we have worked consistently as per the dynamically changing market situation to support the needs of our advertisers and publishers. COVID-19 has completely transformed the market dynamics and will continue to do so for the foreseeable future. Advertisers and publishers will have to understand the channel dynamics along with demand pockets, and aptly target them to be successful. As their trusted partner, we will continue to help them navigate through this period to achieve growth."
Rahul Agarwal, Affiliate and Partnership Manager, Mamaearth said, "The effect of COVID-19 on e-commerce has differed depending on the industry. As people don't feel safe stepping out from their homes, we have seen a shift in buying behaviour as more users are opting to buy through the online channel (company-owned websites, Amazon, Nykaa, Flipkart). It was the time to change our strategy and with Admitad India, a crucial partner of our Affiliate channel growth, we have seen a significant increase of 30% in revenue so far and are looking forward to big numbers in the coming months."