SMAC (5)
SMAC has emerged as one of the key focus area for the year 2017. Convergence of Social, Mobility, Analytics and Cloud has resulted in the development of new business models for enterprises. Social media and mobile technologies have bridged gaps and weak links for businesses when connecting with customers. This has allowed transactions to take place in real-time. Analytics has empowered organizations to leverage the massive unstructured data to get advantage in business expansions. Cloud computing has provided enterprises with easier access to data by maintaining agility and flexibility which has enabled better business decision making.
SMAC technologies are expected to continue to play an important role in enterprise strategy. It is believed that not only IT but all the aspects of the enterprise will come together to build user friendly and secure platforms in the future. SMAC has been driving business innovation by creating an ecosystem that allows a business to optimize operations and build a better customer-connect. Concepts like mobile workforce, BYOD, Big Data, SaaS etc. have been driving the endorsement of SMAC.
There is expected to be massive adoption of SMAC solutions in the manufacturing industry over the next few years. Manufacturers across segments have been investing in business critical areas such as supply chain management, customer engagement, employee engagement, preventive maintenance, asset tracking, remote diagnostics for innovating product lines and ehancing competitiveness in the growing market. The mobility market in India also foresees massive growth over the next year. The government's push for cashless payment is expected to create lots of new opportunities in the sector. Emergence of many new players as well as possibilities of huge investment in the area is expected to further drive SMAC adoption.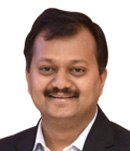 "We foresee large adoption in the manufacturing industry over the next few years as enterprises across segments look towards innovating product lines and increasing competitiveness in the growing market."
Sangram Kadam
AVP and Head – Oracle and Manufacturing IBU
(India and South Asia)
KPIT Technologies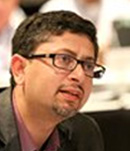 "SMAC stack will continue to play an important role in enterprise strategy and all departments come together to build platforms which are not only user friendly but secure as well."
Puneet Gupta
Global CTO
Brillio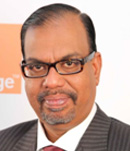 "SMAC would be one of the key focus areas for 2017 as convergence of these technologies is leading to develop new business models for enterprises."
Bala Mahadevan
CEO, India
Orange Business Services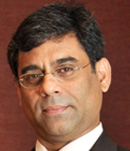 "We see massive growth in the mobility market with Government's push for cashless payment creating new opportunities, emergence of many new players & possibilities of huge investment in this sector."
Anoop Pai Dhungat
CMD, Galaxy
Office Automation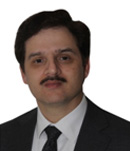 "SMAC is currently driving business innovation by creating an ecosystem that allows businesses to improve operations and get closer to customers."
Virender Jeet
Sr VP
Newgen Software