2017 is expected to be a landmark year in terms of IT and its implementation in businesses. With growth drivers like Smart Cities and Digital India and disruptors such as GST, EU GDPR and demonetization redefining IT in enterprise world, the Industry give's its take on what might be in store for the Indian Enterprise IT Landscape in the year ahead.
The past few years have seen the global IT landscape make rapid progress, rapidly improving how enterprises are run through innovations and solidification of existing technologies. Convergence of technologies and rise of third platforms has redefined how IT is seen by businesses across sectors today. Improvements and enhancements in traditional IT infrastructures and datacenters have been substituted by cloud bases SaaS, PaaS, IaaS solutions. The face of information technology is changing fast with the proliferation of internet across geographies and rise of mobility in enterprises.
Domestically, the IT landscape has moved forward in leaps and bounds, fuelled by the Government backed digitization. Initiatives like 'Make in India' and 'Digital India' are enabling the enterprise world to grow at a globally unparalleled speed, at the same time catalysing the consumer and end user. A surge in Start Ups across domains, proliferation of smartphones, rise of the cloud and the oncoming age of IoT are set to redefine how technology influences businesses.
With the rise of third platforms redefining traditional IT, CIOs and ITDMs have a plate full like never before. 2017 promises to be the year when many technologies and their significance to businesses and end users finally come to the fore. Enterprise level ICT adoption and implementation has been growing like never before and information technology is not a single topic of discussion in the boardroom anymore. With the immense promise that the incoming year holds and a bullish Indian IT Landscape, we take a look at what the Industry believes is in store for the enterprise IT world in 2017.
Enterprise IT Infrastructure
The enterprise IT infrastructure has now matured into a hybrid of cloud and on premise. Cloud has been making inroads in businesses across all sectors. As enterprises move towards a data driven culture, and increased mobility across verticals, cloud based solutions are on the up. Enterprises are starting to adopt the third platform and CIOs have been finding new ways to reduce downtime and keep adapting to changing preferences of consumers.
2017 is expected to be a watershed year and the IT spending in the country is being forecast to cross USD 72Billion. Verticals that are expected to drive this growth include the communications, media & services, banking & securities, manufacturing, healthcare and utilities. Cloud is no longer optional for enterprises and has emerged as the preference of the massive number of start-ups in the country.
One of the key trends expected is the growing inclination of enterprises towards the public cloud which gives them more control, freedom over their data as well as protection and governance. SaaS and IaaS are expected to be the norm in 2017 and this will be the cased for businesses big and small. As enterprises look for turnkey solutions for managing storage across their hardware, software-defined storage will enable them to merge their cloud and on-premises strategies. Another key transformation expected to take place is the increased need to have a compliant and secure infrastructure as 2017 would be the year when enterprises reevaluate their infrastructure in lieu of the European Union's General Data Protection Regulation (GDPR). All in all, organizations will be adapting to the changing global markets and the increasing adoption of cloud computing along with moving larger amounts of data in the cloud.
"Businesses are shifting to pay per use model (IaaS, PaaS, SaaS and BPaaS), eliminating complexities to purchase, install and update the hardware & software.
Kalyan Kumar
Executive Vice President
Chief Technology Officer
HCL Technologies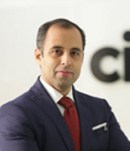 "An organization's digital transformation will depend on its ability to integrate Cloud with their workflow to offer accessibility in a secure manner."
Parag Arora
Area Vice President & Country Head
India Subcontinent
Citrix Systems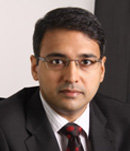 "Moving into 2017, verticals which will drive this growth include the communications, media & services, banking & securities, manufacturing and utilities."
Balaji Rao
Managing Director – India
Veritas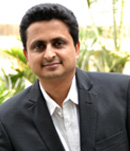 "Cloud Computing will become the de-facto software development & delivery paradigm due to IT vendors & startups choosing Cloud-first approach and Cloud data centers proving to be secure."
Dinesh Rao
VP, Solution Manager Product Development
SAP Labs India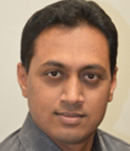 "Businesses would increasingly adopt simple, performant & cost effective solutions enabling teams to quickly build, test and deploy innovative applications & products."
Prabhakar Jayakumar
Country Manager
DigitalOcean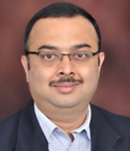 "Technology adoption among Payroll & HR practitioners using the cloud delivery model is expected to increase significantly."
Girish Rowjee
Co-founder and CEO
Greytip Software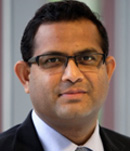 "I foresee an exponential increase among Indian enterprises. If a company is not adopting cloud computing, I believe there is a problem with the CIO."
Anand Sahay
CEO,
Xebia IT Architects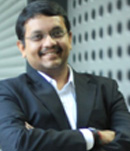 "Companies will treat data as a crucial business asset managing the outburst of connections, including intelligent, live devices & data analysis set-up through IT Infra Management Solutions."
Satish Kumar V
Country Head
DMX India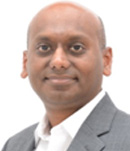 "Enterprise IT is moving towards a hybrid cloud environment where any enterprise tool will need to cater to both instead of pure cloud or pure on premise setup."
Timo Selvaraj
Co-Founder / VP Product Management
SearchBlox Software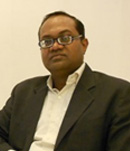 "Upgrades in IT infrastructure while dealing with cyber security vulnerabilities will bring a major transformation among Indian enterprises."
Vishal Barapatre
Group CTO
In2IT Technologies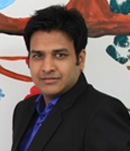 "Cloud computing will establish itself as a must-have backup, protecting businesses against data losses."
Aniketh Jain
CEO & Co-Founder of SOLUTIONS
INFINI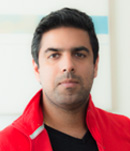 "Our premise is around 'democratizing the cloud'. Indian entrepreneurs & small businesses should be able to consume cloud like they use their phone."
Sachin Dev Duggal
Founder & Chief Executive
SD Squared & Shoto