Manufacturers' Association for Information Technology (MAIT), the apex body representing India's ICT & Electronics hardware manufacturing, R&D and training service sectors, appointed its new CEO, George Paul.
George Paul brings 30 years of industry experience in IT Hardware Products, Electronic Subsystems, Mechatronics, Avionics, Mechanical Engineering, Aerospace & IT Services. He has led operations in the functional domains of Marketing, Corporate affairs, Public Relations, Manufacturing, Hardware Product Engineering, Training & Capacity Building, Research & Development. As part of the Industry, he was actively involved with MAIT and other industry bodies towards fostering R&D and manufacturing in India.
Prior to this role, Mr Paul was the Executive Vice President of HCL Infosystems. At HCL, he has managed and lead a variety of roles in Marketing, Manufacturing & R&D. In his career, he has had stints with leading organisations including Larsen & Toubro, HCL-HP & HCL Peripherals.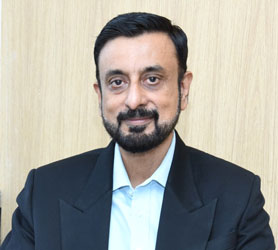 It is a privilege for me to assume office as CEO of MAIT at this exciting time when there is so much of focus on "Make in India". Value addition in India is not the government's job alone and the industry must contribute towards its successful realisation. MAIT is in a unique position to drive collaboration in the areas of electronics manufacturing, home-grown R&D as well as 'Electronics Design in India' in order to fulfill the 'Make in India' dream and realise the Digital India vision. I look forward to driving key agendas for MAIT that will strengthen its unique position as the apex ICT & Electronics hardware body in India"
George Paul, CEO, MAIT.