At a time when there are multiple technologies and their diverse applications available in the market, how do you strategize an integration program that assists the business in their operations?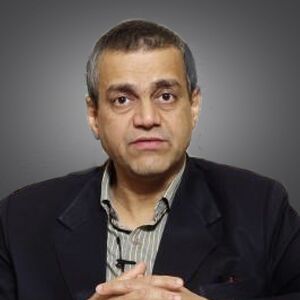 The mantra to being a successful CIO is to stay connected to the business "
Vipul Anand, Senior VP – IT Hindware Industry, Sanitaryware
Which business opportunities do you think you can get the most value for your investment by applying Digital Transformation Technologies?
Hindware is a 58 years old organization. Apart from the popular Sanitaryware business, Hindware has seven other businesses under its group. The company has been investing in technology for many years. The management has now realised that this is the time to synergize the entire IT investments that we have made and to integrate everything. My role here is to integrate all the eight businesses using the best of the Technologies.
When it comes to Technology, we have the SAP system in place for our transactions. But over and above we have also built up a lot of Analytics there. So, the business decision making across the Globe is actually happening based on the transactions which are coming from SAP and on the Analytics form the online dashboards. So, we have gone on to enable all these dashboards on mobile devices, so that the business owners are able to take a quick decision.
We have also moved on to Hybrid Cloud. So, in addition to having our own in-house data centres, we also have a cloud body. The Hybrid model has enabled us to be faster in our operations. Specifically in the areas of Sales, Marketing and Logistics, we have been able to bring out new systems using latest Automation tools and Cloud solutions.
What is the need for this Integration? How has Technology been helping you in the process?
The need for Integration is present everywhere. Right from the top management, the board of directors, to our customers, dealers and distributors – everyone wants an integrated approach because as a company we are perceived as a group, Hindware.
Under our new business, Consumer Product Division, we are coming up with a lot of IoT enabled devices for our end customers. There is a huge chuck of Technology Integration that is coming into these products.
By integrating our businesses, we have been able to have a better control of our inventories, working capital, and give a better response time to our customers, dealers and distributors. We are also able to use our products to the best of their performance abilities.
What are the other areas where the application of digital technologies is bringing you better efficiency?
Even after being a 58 years old company, our Automation levels are high. Our transaction and reporting layers are totally automated. Our focus now is to quickly integrate our external entities. We are doing this at a very high speed of execution in providing all these applications to our external entities. Also, we are ensuring a secured platform. When the entities are scattered across the country, how do we secure ourselves. Also, we are ensuring that the capital assets of people and processes are complemented by apt adaption of Technologies. We are providing an architecture of people, processes and technology to our stakeholders.
We have been able to come out with a lot of solutions to our businesses. We are also bringing out RFID, CCTV and QR code based solutions to better control our inventories. We are basically revisiting our investment in all the areas and bringing up the right technology to cater to our business needs.
Who are the vendors or your partners in this Digital Transformation journey?
We work with all major OEMs. One of my strategies after joining this group is to strengthen our relationship and rapport with the OEMs, be it Microsoft, Google, Dell, HP or IBM. We want to work with the best of the people. When it comes to new-age technologies, there is a huge opportunity and scope of inducting new-age vendors. This is what we call as Startups. We have been fairly successful because we operate from cities of Hyderabad, Delhi NCR and other metros. We have been fortunate to get the grip of new Startup organizations which have actually helped us to bring in results at a low cost and a high speed. Our teams are working very closely with the Startups to bring up results within the current financial year.
When it comes to your employees are there any plans to bring out a new app or a new strategy so that they may be more closely integrated with the company and its policies?
The initiative that we are taking on the people's front is that we feel that apart from the process and the technologies, the biggest asset that any organization can have are the people. And providing the best of the Technology to these people can actually bring wonderful results. And keeping this in mind we work very closely with the HR team and we are now coming out with an online HRM for our group. This allows the employees, whether at worker level or staff level, will not only be able to see his own HR related information – reimbursement, attendance, payroll, but will also have lots of self-service modules. For example, if an employee across the country is to apply for a home loan, he can dig out a certificate on his own using this app. Or if the employee is taking a transfer within the group, all this is automated – the recruitment, transfer, performance appraisal and payroll. Also the budgeting, which is the biggest exercise for the manpower. How do you manage your budget, in terms of linking it with the productivity, working hours and so on and so forth.
In the area of Master Data Management, the ethic is the efficacy of transactions, whether it is SAP transaction or non-SAP transaction, largely depends on the Master Data and efficacy of Master Data. In an old organization like ours, we have a lot of old Master Data which we continue to use. But there are a lot of new government directives and compliances which we need to enable with all this Master Data. For example, the Vendor Master. We need to have control of all the KYC documents of the vendors stored in our system. Recently there is a government ruling where we need to pay the MSME vendors in a stipulated time period. So, how do you identify from the thousand of the vendors defined in your system, how many of them are MSMEs. So, we have created an app through which we have sent the online link to all of the vendors, where they can do the KYC on their own. And they can also upload all their compliance documents. This then gets sorted through internal approval hierarchies, and it goes to our SAP system automatically.
There are many new initiatives that are on their way to faster execution and we feel that while we conclude the current financial year, we will be able to bring out an improved IT setup and an improved customer delight to our internal and external stakeholders for the organization.
Can you tell us about the top three initiatives that you would want to undertake over the next few years?
The first is that I want to enable all my businesses with the best of Technology. Saying this is simple, while doing this is quite complex, because you already have a lot of investments. How do you review those investments and support those investments, make new investments and then continue to serve the business with these new technologies.
The second is that we are scattered across the country and we are also in the remotest parts of the country. So, therefore servicing our customers, whether it is internal or external customers, in the minimum possible time is of immense importance. So, we want to have the best of the teams, whether it is in-house team or outsource team, to complement the technological investments that we already have.
The third is that we want to synergize all our group level strength that we have. We have a very strong relationship with the OEMs. We have a long term strategy on the products and services which we subscribe from them. So that it is not an everyday decision which we take, it is a relationship and we continue to order and re-order and execute those things.
What is your advice to other CIOs?
My advice to the CIOs is that if you feel relaxed and are comfortable, this is the time for you to come out and take the new journey. Many CIOs have been able to do that. And many CIOs do not do this. And if they don't do this at the right time, then they have to repent at a later stage. There is no end to getting new knowledge and new experience. And this is the time when you should gain new knowledge and new experience in this new age of technologies.
The mantra to being a successful CIO is to stay connected to the business. Many times we stay connected with the technology, which is expected as being a technology person you have to be hands-on with technology, whether it is hardware, communication, network, application, SAP. The management, users and the business expects the CIO to be the best in the organization. But how do you bring this best to the result of the user delight? By staying connected. So, you understand the business requirements of your stakeholders and then link it with your technology, knowledge and experience and go back to them with a solution. And then not only convincing them to accept the solution, but to implement that solution in a time-bound manner. And then to sustain and maintain the entire life-cycle journey of the technology innovation that you are bringing in. Unless you do this, nobody is going to smile at you.
Today the youngsters that come into the organizations come with latest mindset and knowledge. So, the third important thing is that you have to keep inducting young workforce. And work along with this workforce because they are the future.