Equifax Analytics Pvt. Ltd, a global information solution provider of predictive analytics, has announced that it is joining forces with AccountScore, an analytics-based business in London with presence in India, which provides actionable insights and analytics on bank transaction data for its clients.
Together, the companies will develop products that will provide a 360-degree view about customers by considering their assets and liabilities. The alliance will also work on developing analytics attributes of the customers' based on their transactional behavior using the data available with AccountScore and the analytics expertise of both the firms to design and develop it. The partnership will provide a full range of products and services to prospective users like banks, NBFCs and financial institutions in India and the Middle East.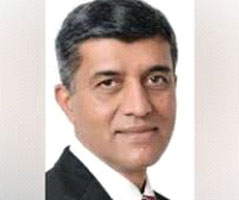 This complementary partnership will enable financial institutions in India and Middle East to get a holistic view of their customers which can help in digitization and better underwriting, especially for the new-to-credit segment "
K M Nanaiah, Managing Director, Equifax Credit Information services Ltd. and Country Leader, Equifax India and MEA.