Boasting half a billion internet consumers, India is perhaps the sought after market in the world, already generating massive volumes of data for global businesses. With infrastructure investment steadily on the rise, and prospects of exponential future growth, India is set to enter a phase of gigantic expansion in its data center infrastructure.
[quote font="tahoma" font_size="13″ font_style="italic" color="#262626″ bgcolor="#f9f9f9″ bcolor="#5b9cc0″]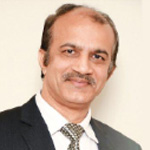 "Infrastructure-as-a-service (IaaS) cloud is for every organization, but not for every application. One should carefully consider the purpose before deciding the workload to move to the cloud."
Vilas Pujari
CIO
ACG Worldwide
[/quote]
With more than 460 million internet users, India today is the second largest e-commerce market in the world, a market that no global business can ignore. Organizations from around the world have been eyeing opportunity in the prospective Indian geography, be it ecommerce players, technology services or product companies.
The data explosion in India till now can be marked down to the internet and smart phone proliferation around the country which has enabled the almost half of the billion strong population to have a presence online. The next wave will come from the use of Sensor technologies, IOT devices, AI-enabled data collation and cloud adoption by business large and small alike. This means that storage requirements will keep increasing year on year. It is reported that 90% of world's internet data was generated in the last thirty six months. Digital is the underlying fuel beneath the next wave of development in India with a certain promise to lift the entire country from third world struggles and put it at par with the global first world superpowers. This is where the role of Storage Infrastructure providers and Data Centers is paramount. A rapidly digitizing country with massive wireless connectivity and smart city projects in pipeline needs a scalable storage infrastructure that also recognizes and readies itself for the increasing data storage demands in the years to come.
Current Storage Infrastructure Scenario in India
India's data center infrastructure has been on a purple path in terms of continued expansion and facility development. Gartner reported data center infrastructure hardware spending by enterprises in India to touch $2.7 billion in 2018, a 2.6 per cent increase from 2017. This growth is supported by the spending on data center infrastructure software which is projected to rise to $3.6 billion with a 10 percent hike by the end of 2018.
[quote font="tahoma" font_size="13″ font_style="italic" color="#262626″ bgcolor="#f9f9f9″ bcolor="#5b9cc0″]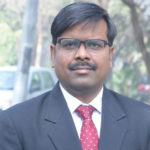 "Infrastructure bottlenecks, the precarious power situation and outdated telecom policies have resulted in the country losing out data center business to smaller rivals such as Singapore, Hong Kong and Taiwan"
Ajay Yadav
Head IT (North)
Arshiya Rail Infrastructure
[/quote]
Most large organizations today have a Cloud-first strategy. New business applications are most likely to be developed and hosted using Public Cloud services. This has racked up the spending on Infrastructure-as-a-Service (IaaS) in India which is set to reach $1 billion in 2018, a startling 45.5 per cent increase rate year-over-year. This is further to be fuelled by the availability of hyperscale data centers as well as local providers ramping up to provide public cloud services. As per Gartner, an increase in the number of migrations of on-premises office suites to software-as-a-Service (SaaS)-based offerings like Google G suite and Microsoft Office 365 is a notable trend among Indian businesses as they are expected to spend close to $275 million on Cloud office suites in 2018 – a 37 per cent increase year-over-year.
From the CIO perspective, the remarks on the current state of storage infrastructure in the country are a mixed bag. A number of IT decision makers feel that the infrastructure is growing at a steady pace but is far from adequate to match the future demands. These numbers are not just mind-boggling but unprecedented anywhere in the world. The demand for storage is estimated to reach 14,800 Exabyte exceeding the worlds storage output by some 4000 Exabyte. The cloud market t is predicted to reach over USD 3 Billion by next year in India. This presents a sizable challenge for the country is the Data Center infrastructure growth isn't at par with the exponentially growing data.
[quote font="tahoma" font_size="13″ font_style="italic" color="#262626″ bgcolor="#f9f9f9″ bcolor="#5b9cc0″]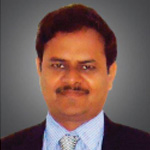 "Government should support the growth and expansion of Data Center infrastructure in India by providing incentives in Infrastructure and Tax sops."
SR Muppaneni
CIO
The AP and Telangana
State Co-op Banks
[/quote]
A Global Comparison of Data Center Infrastructure
India's data centers may not boast the same massive storage capabilities as some of the western counterparts they are at par with the world's best data centers in terms of quality and facilities. Currently, India shares around 1.8% of the global data center space and 8.6% of that in APAC. India is the second largest market for data center in APAC after China.
The cloud computing market in India is expected to reach USD 4.5 Billion by year end. This would demand that India's Data center Infrastructure needs to be augmented and improved as compared to other major economies of the world where cloud computing has already gathered massive traction. From the CIO perspective, India is miles away from becoming a global data center hub even though the country has been the world's backyard for IT and back-office services for many years. The main obstacles in forming a continued growth momentum for India's Data Center Infrastructure revolve around infrastructure bottlenecks, the precarious power situation still almost omnipresent in the country and outdated telecom policies which have resulted in the country losing out business to smaller rivals such as Singapore, Hong Kong and Taiwan.
Factors and Sectors contributing to the Data Explosion
The current explosion of data has been lead by the internet economy as more and more customers leave their digital footprints for companies to leverage and exploit. Banking institutions and mainstay Industries such as Pharmaceuticals, Telcos, Entertainment, Logistics/SCM and Retail have been the main sponsors of this growth. With the now available trove of customer Big Data, analytics, security and proper utilization of the data is crucial to maintaining competitiveness and viability in an increasingly customer-driven and volatile market. Outsourcing requirement of BFSI and Government services, social media consumption, and the Telecom transition to 4G can be said to be the latest factors driving the explosion of data in the country.
It is expected that by 2021, there will be about 635.8 million internet users in India. This substantial increase in Internet usage is coupled with the increase in smart phone usage, the entire country embracing social media platforms and increasing affinity towards smart devices for home and offices are the major contributors to the growth of Data in the country.  With the sheer rate of transformation it is safe to say that the combined influence of third platform technologies like social, mobile, cloud and big data is transforming IT much faster than the first (mainframe), or second (client/server) platforms ever did. Other factors for this data explosion are the increasing movement of businesses to a multi-vendor strategy, growing budgets for enterprise security, globalization, managed hosting services and new IT investment from organizations.
[quote font="tahoma" font_size="13″ font_style="italic" color="#262626″ bgcolor="#f9f9f9″ bcolor="#5b9cc0″]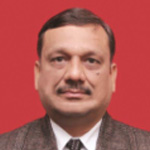 "Government should bring legislation on Data sovereignty. This will force MNCs to open local facilities.  Program such as 'Digital India and 'Make in India' shall help growth of data centers in India."
Parveen Kumar Sharma
CTO
ICAI
[/quote]
Typical Storage related headaches for IT Teams
There have been some typical challenges that have engulfed IT teams when it comes to managing their storage infrastructures. This consists of limitations of already on-premise traditional data storage infrastructure and the pricing issues to deal with. This has been added to by Cloud migration challenges, Regulatory technologies and Services. Massive increase in data computing means that storage has become costlier with added functionalities. The growth of data is exponential hence resulting in assessment of hardware sizing and its management.
Redefining scalability in big data analytics with infrastructure choice has been another main concern for CIOs. A typical problem in managing consumer data is in purchasing the capacity, managing the enhanced capacity and taking backups as this requires huge Capex in terms of augmenting the storage setup.
The Government's interest and new regulatory regime
The growing compliance demands will no doubt have a big influence on how things shape up for Indian businesses in future. With the European Union coming out with the GDPR to safeguard its citizen's data, Indian organizations will also have to comply with the new rules and regulations if they have business interests in Europe.
The Indian government too has shown increasing interest in the data privacy of citizens in the hands of business. The recently formed Shrikrishna Panel submitted a report to the government and its recommendations for a free and fair digital economy in the country. With the government being an active stakeholder in a number of digital projects with smart cities, digital India and wireless connectivity proliferation, it was a matter of time that India gets its own set of regulatory compliances for data safety at organizations.
[quote font="tahoma" font_size="13″ font_style="italic" color="#262626″ bgcolor="#f9f9f9″ bcolor="#5b9cc0″]
"The growing numbers of solution providers have begun concentrating their business models to pursue larger deals, thus creating a strong demand for data center space."
Vivek Dharia
CIO
KNP Securities
[/quote]
It can be argued that growing compliance is productive for businesses as this gives proper guidelines to them on how to store and leverage data. Parallely, this is also a welcome step from consumer standpoint as compliances will bring confidence in the customer base, strengthening the business ties. Failure to comply however, can be disastrous for businesses who might just suffer monetary loses and penalties, but a might hit to the brand image and customer faith that might be an irretrievable loss moving forward in an increasingly competitive market.
Data centers are power-hungry units that are heavily dependent on uninterrupted supply. Some large centers consume as much electricity as a small town i.e. Infrastructure, power bandwidth and cost. The Bandwidth costs in India have remarkably reduced in recent years but are still higher than most western countries.  Telecom policy needs to be revised to help the expansion of such data centers in the country.
[quote font="tahoma" font_size="13″ font_style="italic" color="#262626″ bgcolor="#f9f9f9″ bcolor="#5b9cc0″]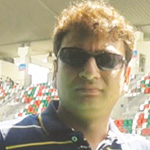 "Quick approvals, clear compliance guidelines and the government's support to Data Center service providers in setting up business in India will help drive the Infrastructure growth in the country."
Shalabh Garg
Vice President IT
Religare Enterprises
[/quote]
The Way forward for India's storage Infrastructure
With the entire country engulfed in the digitization drive, there is no debating the fact that IT will be on top moving forward at all levels. As consumers become more dependent upon IoT devices, the demand for 24×7 up time will become an expectation across verticals. Certification from uptime institute will have to be upheld by the service providers. Security for physical and network infrastructure will also become a growing concern with growing data transactions. Software-Defined Data Centers (SDDC) will help businesses optimize their existing resources and as a result will reduce overall spend on compute and storage resources. The technology infrastructure in India combined with the anticipated data privacy law will mandate financial services, ecommerce, services players to host their applications in India requiring large storage capacities to address the foreseeable demand. Growing number of solution providers are following the trend of concentrating their business models to pursue large deals. This will further create strong demand for data center space.
With surge in cloud computing there has been an increase in demand of data centers. Terabytes of data is stored in vast warehouses that are taking up a growing amount of physical space. In North America the investment is at staggering $20 billion and the same trend is going to consume the India space soon. Cloud will play a key role in building up Data Center infrastructure as cloud gives flexibility of pay as you use and helps not to incur Capex immediately in case of any immediate demand of storage.
On the Government front, the industry has high hopes from a tech savvy government. The Government should support the infrastructure growth by providing incentives in Infrastructure and Tax sops. It should push towards more renewable and green energy solutions, and waste recycling. This is an area where India will become one of the largest markets for data center infrastructure in the world. Quick approvals, clear compliance guidelines will help Data Center service providers in setting up footprint in India will help Data Center Infrastructure growth in the country. The government should also subsidize Cloud vendors which will help in popularizing cloud computing across the geography. The government should bring legislation on Data sovereignty forcing MNCs to open local facilities. Program such as 'Digital India and 'Make in India' are contributing to the growth of data centers in India. Other general concerns around enforceability of contracts, law and order need to be simplified by the government to ensure smooth operation and expansion.
India is set to enter an unprecedented stage of digital expansion on all ends of the spectrum, a clear policy and regulatory environment, push from the government, and further proliferation of internet and connected devices will surely take a huge toll on the current storage infrastructure in the country. The answer is plan words in Hyperscale data centers with massive storage capabilities and with the current trend followed by the Data center service providers in the country, it is but a matter of time when India starts boasting of never before scale and size in storage infrastructures bringing in the era of Hyperscale Data Centers.