Going forward IOT security is important as there will be billions of devices connected. The connected devices concept is fantastic but is equally damaging as a malicious bot can crawl up to your core functions and access your core database.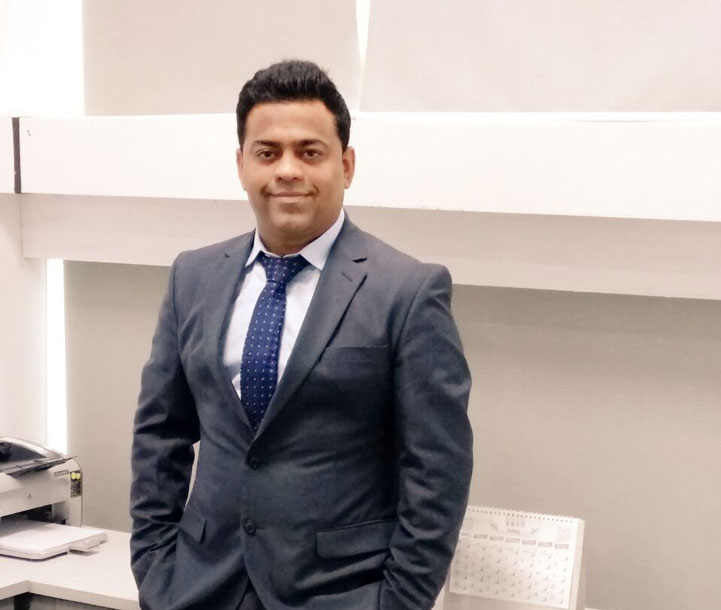 IoT security is the technology area concerned with safeguarding connected devices and networks in the internet of things (IoT). Allowing devices to connect to the internet opens them up to a number of serious vulnerabilities if they are not properly protected."
RAVINDER ARORA, CHIEF INFORMATION SECURITY OFFICER, IRIS SOFTWARE


Currently, there are over 23 billion IoT connected devices worldwide. This number will further rise up to reach 30 billion by 2020 and over 60 billion by the end of 2025. This massive wave of new gadgets doesn't come without a cost.
As IoT evolves and moves further into the mainstream, security becomes a bigger part of the conversation. There's no denying the importance of IoT security. Depending on the industry and application, companies using IoT technology risk possible exposure from a range of threats stemming from hacktivism, terrorism, and cyber warfare. There are also personal security issues, like the possibility of a residential smart door being unlocked, and larger-scale ones, like the potential for a smart grid to be taken over by terrorists.
WHAT IS IOT SECURITY?
IoT security is the technology area concerned with safeguarding connected devices and networks in the internet of things (IoT). Allowing devices to connect to the internet opens them up to a number of serious vulnerabilities if they are not properly protected.
While businesses cannot stop IoT attacks from happening, they can be proactive in mitigat-ing threats to network security and protecting valuable data and IT systems. For their part, consumers must hold businesses to higher standards and approach any IoT related purchase with a critical eye.
Nearly any internet connected device can be considered an IoT device. With humanity's growing reliance on the internet, the number of devices capable of being hacked and used as part of a botnet has increased dramatically. By 2020, there will be over three IoT devices for every human on planet Earth
WHAT IS AN IOT ATTACK?
The IoT attack surface is the sum total of all potential security vulnerabilities in IoT devices and associated software and infrastructure in a given network, be it local or the entire Internet.
THE MIRAI ATTACK.
Mirai is a malware that turns networked devices running Linux into remotely controlled "bots" that can be used as part of a botnet in large-scale network attacks. It primarily targets online consumer devices such as IP cameras and home routers. It is also considered a botnet because the infected devices are controlled via a central set of command and control (C&C) servers. These servers tell the infected devices which sites to attack next. Overall, Mirai is made of two key components: a replication module and an attack module.
WHAT IS THE SOLUTION?
Each company must consider their own security needs to choose a platform that will allow them to reduce complexity and cost to provide a secure connection for all smart devices. An IoT security platform should include real-time updates to monitor all devices. Additionally, an IoT solution should allow users to security manage IoT devices with shared liability, prevent device tampering, automatically detect devices and gateways, remotely provision and manage devices, perform routine maintenance and collect diagnostics, and provide firmware updates to avoid recalls and keep device configuration secure.
1. SECURE THE IOT NETWORK
Protect and secure the network connecting IoT devices to the back-end systems on the internet by implementing traditional endpoint security features such as antivirus, anti-malware, firewalls, and intrusion prevention and detection systems.
2. AUTHENTICATE THE IOT DEVICES
Allow the users to authenticate the IoT devices by introducing multiple user management features for a single IoT device and implementing robust authentication mechanisms such as two-factor authentication, digital certificates and biometrics.
3. USE IOT DATA ENCRYPTION
To protect the privacy of users and prevent IoT data breaches, encrypt the data at rest and in-transit between IoT devices and back-end systems by using standard cryptographic algorithms and fully-encrypted key lifecycle management processes to boost the overall security of user data and privacy.
4. USE IOT PKI SECURITY METHODS
To ensure a secure connection between an IoT device & app, use IoT public key infrastructure security methods such as X.509 digital certificate, cryptographic key, and life-cycle capabilities including public/private key generation, distribu-tion, management, and revocation.
5. BEWARE OF LATEST  IOT SECURITY THREATS & BREACHES
BREACHES
To ensure the security of the IoT devices and applications, the device makers and app develop-ers must be aware of the latest IoT security threats and breaches. Since the IoT is still an emerging technology, its security breaches are bound to happen. Hence, both IoT device manufacturers and the IoT app developers must be ready for the security breaches with a proper exit plan to secure maximum data in case of a security attack or data breach. Last but not the least, both IoT device makers and IoT app developers must also take an initiative to teach their employees and users about latest IoT threats, breaches, and security solutions.