In a landmark development, Etihad Airways and IBS Software (IBS) have signed a contract to enhance the airline's operations.
After an intense scoping study, IBS was selected to replace the airline's existing network control system and develop a hub management system, allowing the airline's employees to move away from manual processes to highly intuitive technology.
This will be done by implementing IBS' iFlight NEOOps and iFlightNEOHUB Systems as the core technological solutions to help Etihad increase its on-time performance, improve operational efficiency, maintain network integrity and to enhance hub connectivity.
Under the contract, Etihad Airways will use IBS solutions to automate the monitoring and management of guests and baggage journeys, especially when the journey involves a connection through the airline's Abu Dhabi Hub.
At a global level, the technology will allow for more efficient aircraft assignment and flight tracking, throughout the airline's network. The new systems will also enable enhanced situational awareness through dashboards and alerts presented to the operational control team, as well as faster and more effective decision making for operational issues through suggested resolutions.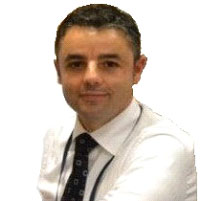 Through this strategic partnership, we are delighted to integrate IBS technology into our control centres to fulfil our commitment to delivering exceptional service"
John Wright, Vice President Global Airports &Network Operations, Etihad Airways said.