WebWerks stands as one on the leading TIER III and TIER IV Data center provider offering Cloud Computing, cloud server hosting, dedicated servers, VPS Server hosting and colocation.
Overall Infrastructure
WebWerks operates six plus state of art datacenters with remarkable 24×7 Rapid Action Support and guaranteed uptime of 99.995%. Their state-of-the-art Data Center is spread through 30,000 sq. ft. + of area. Our data center is equipped with all the mission-critical hardware and software, a reflection of the services that we provide to our customers.
Levels of security
6 layers of security: Constant CCTV surveillance of outer and inside zones up to the bureau level, Access to gear territory 24×7 by means of card key, biometric and keypads, Caution detection zones, Multiple layers of physical security layers, including ID, get to cards, biometric readers, man-traps along with Industry standards compliances with PCI-DSS, HIPAA, ISO 27001, TIA-942 and SSAE18.
PUE
Web Werks has deployed multiple technologies to efficiently manage data center power usage.
Power and Cooling
Precision cooling systems designed specifically to meet the needs of data center heat loads and have very different service and maintenance needs than standard building air conditioning which is designed for occupant comfort.
Watch CIOTV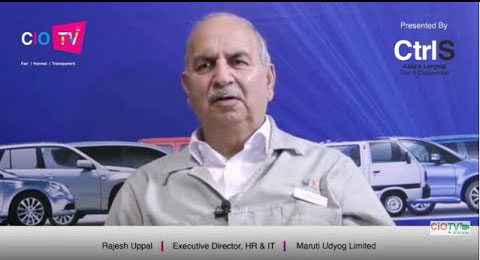 We have HVAC with separate cooling zones and cold aisle containment for maximum cooling and efficiency. It receives powers from other substations with total electricity power capacity of IT equipment is 10 MW with N+N redundant the entire electrical system has built with redundancy and by pass mechanisms to ensure continuous operation.

Services Offered
Co-location Services
Dedicated Servers
VPS Hosting
Disaster Recovery Services
Work Area Recovery Services
Cloud Hosting and Backup
USP
Web Werks data centres offers more than 56 varied services and A-la-carte menu which other data centers do not provide. We offer flexibility, hybrid models and even support to IOT and AI/Machine Learning.
Verticals Served
Our customers are majorly banks, financial institutions, small and medium enterprises manufacturing, pharmaceuticals, ecommerce sites, mission-critical application service providers, System Integrators. Our enviable client portfolio features companies that are listed with Fortune 500 across various business verticals including Government Sectors.
Future Roadmap
Our future plan expansions include building Data Centers in Bangalore, Chennai, and Hyderabad
with new state of the art Infrastructure scalable deployment in thousands of square feet floor space. With scalable and flexible Infrastructure up to 200% of each Infrastructure for every enterprise customer, our Data Centers are future-ready.