As the panic around the rapid outbreak and spread of the novel coronavirus strain COVID-19 becomes more and more pronounced, there has been a metaphorical mad scramble on every front. With markets tumbling like dominos, and the general populace emptying shelves of supermarkets in anticipation of a pandemic, life in general, coupled with business operations all across the globe have been disrupted.
On the economic front, businesses have been facing the brunt of the outbreak, with investors descending on a selling frenzy, one which forced the NYSE to deploy their proverbial 'circuit breaker', and halt trading for 15 minutes to cut losses, for the first time since 1997. Coupled with the crash in the oil prices due to the Saudi-Russia oil war, the outbreak has caused stunning declines in the global markets, with Nikkei, Sensex, and Hong Kong's Hang Seng Index having shed around 5% at the peak of the coronavirus panic this month.
That said, the impact of the outbreak hasn't been limited to financial losses and hygiene concerns alone. Global panic has forced organisations to alter the way they work, and clamour for deploying defensive measures to ensure seamless operations, while ensuring the safety of its employees. In what has been termed as the 'world's largest work from home experiment' by Bloomberg, and 'the end of the office' by editors at LinkedIn, organisations have witnessed an unprecedented rise in work from home requests. In addition, multiple giants, like Twitter have willingly issued directives to their entire workforce to work from home.
In this scenario, multiple organisations have been forced to have a re-look at their remote access capabilities, and look for solutions that augment their ability to cater to an increasingly distributed workforce. Given the multiple technical considerations to be kept in mind, employers have to take tough decisions ahead, what with determining how to keep their off premise employees connected, while keeping their access secure, in addition to assessing ways to function efficiently without considerably disrupting team dynamics.
This is not just a technological shift, but may well be designed to be a cultural revamp. Tools that act as remote connectivity enablers may well have been around for more than 2 decades, but the fact remains that allowing a majority of its employees an option to work remotely, is an eventuality that not many organisations would have considered to implement anytime in the foreseeable future.
Of course, extending access to organisational resources carries with it obvious security risks. The primary risks happen when technology is removed from places wherein they can be controlled. That said, the cloud has the potential to act as a saviour in this scenario. Apart from web-based apps, and virtual desktops, security measures which include end-to-end encryption, VPNs, and the more recent Zero Trust Network Access solutions have been a prime driver in ensuring thatorganisations extend access to their resources to off-premise locations with minimal concerns about security.
That said, although large organisations may have the resources to deal with large incoming WFH requests, by increasing the number of licenses for their VPNs, it is the smaller organisations that will struggle to put up with this unprecedented change in their workflow process, and will have to adopt novel measures to rapidly provision for the resources that are required to support their remote workforce.
Tech providers are well aware that such outbreaks call for extraordinary measures, and some tech giants have taken steps to accord free access to their remote access augmenting tools to organisations across the globe. These include Microsoft, which has extended the premium trial version of its Teams Chats app, and Google, which has allowed free access to its Hangouts Meet app to all G Suite users. Zoom, which already offers free versions of its videoconferencing tool, has gone back to the drawing table to test its network in order to cope with increased capacity and ensure maximum functionality without any lapses.
Given the complexities associated with the extension of traditional security setups like VPNs, and issues related to their scalability, speed of deployment, and compatibility with cloud environs, organisations are looking for better cloud based alternatives that can cater to the immediate need of extending remote access capabilities on demand, rapidly, and in the most secure way possible. Cloud based security solutions like those of Software Defined Perimeters (SDP) serve as a viable answer to the aforementioned challenges.
Given their hardware free, cloud agnostic, scalable on demand, and easy deployment features, the software defined perimeter market has been drawing eyeballs from tech organisations round the globe. And SDP providers are well aware of this impending need for scalable solutions in the market, especially in the light of the outbreak. Organisations like Cisco have been trying to leverage this market to garner a larger customer base.
Closer home, Zero Trust solutions provider InstaSafe has been preparing to scale operations in order to cater to the needs of multiple organisations which have been contacting the team to extend their remote access capabilities. In order to help smaller organisations cope with the outbreak, InstaSafe has extended free usage of its SDP Solutions to these companies. Says Mr. Sandip Panda, CEO of InstaSafe, "The coronavirus outbreak is an unprecedented situation wherein organisations must simultaneously ensure business continuity, as well as the safety of their employees. We understand that such dire times call for unconditional support from viable solution providers, which is why we have extended our services for free to smaller and mid size organisations. We feel that while the implications of the coronavirus outbreak may be harsh on both companies and the general population, organisations should see this as an opportunity to future-proof their workplaces, and adopt scalable technologies that can ensure seamless business operations even in the eventuality of such unforeseen circumstances."
Cloud based solutions are today proving to be a silver lining that are a key driver in maintainingbusiness continuity in the midst of an impending pandemic. While the future of the outbreak and its impending ramifications remain vague, it is apparent that there is a need to revamp corporate capabilities in line with increased adoption of cloud technologies. Companies may have to go back to the boardroom to discuss, re-evaluate, and re-assess the impact of such disasters on their functional capabilities, and may have to accept the utility of remote work, and the adoption of its associated technologies as the norm.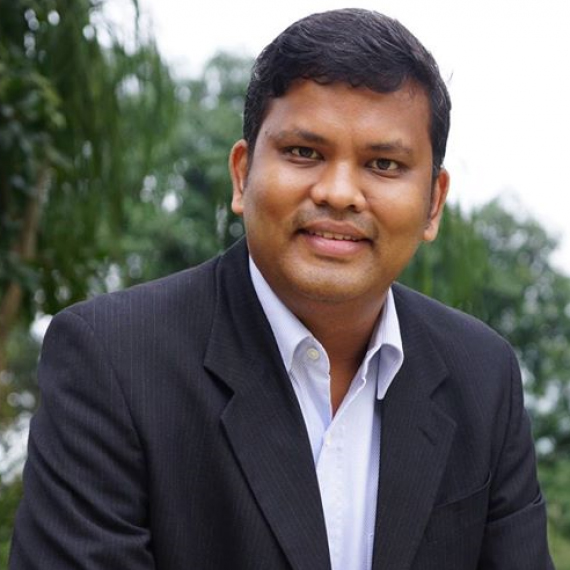 Authored By: Mr. Sandip Kumar Panda
Mr Sandip Kumar Panda is the co-founder and CEO of InstaSafe Technologies, a Zero Trust security soutions provider based out of Fremont, USA & Bangalore, India. Mr Panda has over 15 years of experience in the domain of cybersecurity, and has worked with leading Organisations like Symantec, BlueCoat. Mr Panda has been associated with Cloud Security Alliance, CCICI, and is a leading industry speaker in various security platforms. Mr Panda has an intimate understanding of customer pain points in this domain and has been instrumental in evangelising the cybersecurity space of India.