It is estimated that ninety percent of world's data has been generated in the last three years. India has witnessed rapid explosion of data. In the year 2010, India was estimated to have generated 40,000 petabytes of data while the same is estimated to cross 2.3 million petabytes by 2020 that's a whopping fifty times growth in just about nine years. This is attributed to internet penetration and deployment of the technology both within businesses and homes through broadband with five hundred million internet users, 226 million social media users, 339 million smartphone users. New technologies such as cloud (SaaS/PaaS/IaaS) in various adoption models such as public, private/hybrid, community clouds along with rapid deployment of IoT (Internet of Things), artificial intelligence (AI) combined with big data analytics are driving rapid growth of data.
Datacenter Outsourcing and explosion of data
A recent survey indicated that sixty five percent of the businesses are planning to outsource their on-premise datacenters. This being what it is, data localisation is likely to be a reality in the next couple of months as the Indian government is planning to pass the bill. With this most businesses operating in the country will have to ensure that all data stored outside the country is re-located back to India and hosted locally in the Indian datacenters. Our independent survey has also indicated that the datacenter requirements in the country is likely to cross 30 million square feet by 2030.
To address the growth due to data localisation, cloud, IoT, AI, smart cities, connected everything India requires large capacities and it appears that Hyperscale datacenters with capacities of over 5,000 racks, 50 MW and above could be the answer to the data explosion in the country as the internet user base is likely to cross 1 billion by 2025, connected devices (IoT) are likely to surpass 2 billion by 2020 from the current 200 million.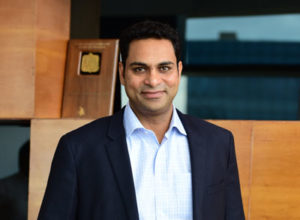 Mr. Sridhar Pinnapureddy, Founder and CEO, CtrlS Datacenters Ltd, says, "Thanks to the Indian Government, data localization will soon become a reality. In fact, most of the businesses will now have to host the data locally in India, be it a bank, insurance, financial services or an ecommerce company – they will now have to comply with the guideline of RBI and Government of India. This is one of the key drivers for growth in India besides, cloud, IoT, Big Data, Analytics etc".
Hyperscale Datacenters
One company which has foreseen the future needs of the country and is taking a leap of faith is CtrlS Datacenters Ltd – Asia's Largest Tier-4 Datacenter, who is planning to enhance its capacity in the country from the current one million to five million in next two years. The company is planning to build the World's largest Tier-4 Hyperscale datacenter facility in India. It has chalked out plans to build a 100 MW (1 Million square feet) Tier-4 Hyperscale datacenter in Mumbai, a 150 MW (2 Million square feet) Tier-4 Hyperscale datacenter facility in Hyderabad and a 70 MW (1 Million square feet) Tier-4 Hyperscale facility in Chennai. All the three facilities are likely to be operational in the next thirty six months. CtrlS is now emerging as the World's largest Tier-4 Datacenter player and a major player in the hyperscale datacenters worldwide. Currently, the company has seven data centers spread across Hyderabad, Mumbai, Noida, Bengaluru and Chennai and operates around 1 million square feet.
India will be a $4.5 billion data center market by 2018 and will reach $7 billion by 2020. The current leading players in the market include CtrlS, NTT Communications (Netmagic), Sify, STT Media while other emerging players are Pi Datacenters, Nxtra Data, ESDS, NxtGen. The total industry footprint is pegged at 5 million square feet while the on-premise market is estimated at 5.9 million. The datacenter footprint – both service providere and on-premise has grown from 1.7 million sq. ft. in 2007 to 10.9 million sq. ft. in 2018. BFSI, Telecom media and entertainment, ecommerce and retail are major consumers of datacenter space in India.
CtrlS alone is planning to create a foot print of additional 4 million square feet and is likely to emerge as largest player with 5 million square feet. The company is additionally planning to power its Hyperscale datacenter facilities with Solar power.
New Hyperscale Facilities Planned by CtrlS

150 MW ~ 2 million sq. ft. Tier-4 Hyperscale datacenter in Hyderabad
100 MW ~ 1 plus million sq. ft. Tier-4 Hyperscale datacenter in Mumbai
70 MW ~ 1 million sq. ft. Tier-4 datacenter in Chennai

The company is soon planning to launch its 15 MW (150,000 Square feet) datacenter in Mumbai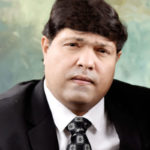 "In fact, today there are just over 25 Tier-4 datacenter operators across the globe and the largest player would have a footprint of approximately one million square feet. However, CtrlS will soon enjoy a cumulative footprint of 5 million Tier-4 datacenter space spread across 10 datacenters in India – thereby emerging as the World's largest Tier-4 Datacenter. We are witnessing rapid growth in our business due to cloud, IoT, Big Data, AI, Analytics) combined with data localization. Our hyperscale facilities are designed to address the current and future demands of companies across BFSI, Social Media, E-Commerce, retail, telecom, IT/ITeS, media and entertainment etc." said BS Rao, VP-marketing at CtrlS Datacenters
Growth of Hyperscale Datacenters Worldwide
| Year | Number of Hyperscale Datacenters Worldwide |
| --- | --- |
| 2015 | 259 |
| 2016 | 338 |
| 2017 | 386 |
| 2018 | 448 |
| 2019 | 509 |
| 2020 | 578 |
| 2021 | 628 |
It is reported that 90% of all infrastructure is likely to be deployed in Hyperscale datacenters by 2030.
Key Drivers for growth of Hyperscale Datacenters in India
 Outsourcing of On-premise datacenter
 Data localization driving in-country data hosting
 Billions of connected devices (30 billion IoT devices by 2020)
 Explosion of Data (90% of world's data generated in last 3 years)
 Cloud (SaaS, PaaS, IaaS adoption by enterprises, government and SMEs)
 Global cloud traffic likely to cross 14.1 ZB (1.2 ZB per month) by end of 2020
 IP traffic Growth (2.3 Terabytes by 2020)
 Automation in BFSI/ /Mfg/Healthcare/Telecom/IT etc
 Smart Cities, Smart Cars, Smart Devices
 New Technologies such as AI, Analytics, Big Data etc
Internet of Things (IoT)

 Connected Cars, Vehicles
 Connected Machines
 Connected Healthcare
 Connected Building
 Connected Traffic Junctions
 Connected Buses/Trains
 Connected Electricity, Water Meters
 Connected Everything
"Our Hyperscale Datacenter building exterior shall be covered by Solar Panels – making it a Hybrid Datacenter powered by Solar and conventional power both. We are investing heavily in Solar Power for our Datacenters – making them Eco-Friendly and Green Datacenters eliminating carbon footprint", says, Sridhar Pinnapureddy.
CtrlS is soon launching its second Tier-4 datacenter in Mumbai – This facility is powered by 15MW power and spread across 150,000 square feet.
"The tower (which is Navi Mumbai's tallest building) has been completed in a record 120 days, while usually, it would take at least twenty four months to complete such a facility, said Sridhar Pinnapureddy.
Likely beneficiaries of Hyperscale datacenters
Current on-premise datacenter users who plan to outsource will find hyperscale datacenters as fresh breath of air – with large scale format, high power racks, carrier neutrality, automated scalability (SDx), robust security, pollution free facilities. The other companies who will evince interest in hyperscale facilities include social media companies such as Google, Facebook, WhatsApp, Youtube, Pinterest, Instagram, Twitter, LinkedIn who have millions of customers in India and they will now be compelled to bring the data back to India due to the data localisation policy. RBI had recently compelled all financial services to host the data within the country and almost all of them have localized the data by 15th Oct 2018. Reserve Bank of India in the month of April 2018 had given six months time to all global payment companies operating in India to store transaction data of Indian customers within the country. All such players in BFSI, Media, Manufacturing will soon benefit from hyperscale datacenters.
With the emergence of new technologies, need for CIOs to focus on their core business, growing ask by shareholders for a higher return on investment, sustained need for IT and business aligned and scalability of infrastructure in line with business growth, compelling need for in-country hosting due to data localisation laws, there is a growing need for Hyperscale datacenter facilities in the country, this hyperscale format appears to be the answer to the latent demand in the market and CtrlS stands well poised to stay ahead of the race to meeting the needs of customers.