Enterprise IT World's annual Marketing Summit, CMO Leadership Summit and Awards 2019, was successfully hosted on 20th September, 2019. The event took place in Hotel Le Meridian, Goa. The summit, a gathering of over 50 CMOs from the leading IT companies, was a platform for initiating conversations on the latest Marketing practices in relation to the upcoming technologies in the market, and how the two go hand-in-hand.
In the backdrop of massive digitization across industries, Marketing is becoming the principal instrument behind taking products to the customers. And so it needs a lot of change. CMO Leadership Summit and Awards 2019 is a catalyst in manifesting these changes including Digital Transformation and Application of AI, ML and RPA. This event was a congregation of the best of the Marketing Minds across the Indian IT industry. I wish all the success to the winners of the CMO Leadership Summit and Awards 2019, "
Sanjay Mohapatra, Chief Editor, Enterprise IT World.
CMO Leadership Summit and Awards was an intellectually charged day of panel discussions and speaker sessions. The event kickstarted with a welcome address by Sanjay Mohapatra, Chief Editor, Enterprise IT World. Followed by a session on the Role Transformation CMO – CIO by Subbarao Hegde, CTO and CMO, Deshpande Foundation.
CMOs need technological help (CIO) to develop data-driven insights about full customer lifecycle, so that they can predict that customer tastes have increased expectations and work out an integrated strategy to deliver maximum value to customers. In fact, where the converging roles of CMO and CIO work well together (two sides of the same coin perspective), the organization is 85 % more likely to outperform in terms of revenues and profitability, "
Subbarao Hegde, CTO and CMO, Deshpande Foundation.
There was also an engaging talk by Pankaj Mittal, Blockchain Evangelist, Aurigraph.io, on Digital Transformation and CMOs. Speaking about the CMO-CIO Collaboration, Mittal said, "Shared collaboration leads to evolution, shared skill sets support evolved thought leadership, shared vision enables customer focus, shared responsibility build stronger cross – teams."
An excellent event for marketing leaders to network, swap best practices & war stories and absorb knowledge from panels and keynotes. Being in Goa was just the icing on the cake, "
Gauraav Thakar, Vice President, QualityKiosk.
Highlighting the importance of incorporating social media in marketing campaigns, the day saw a panel discussion on 'Social Media Strategy' moderated by Atin Verma, Chief Marketing Officer, DG7 Solutions Pvt. Ltd. The panellists who participated in the discussion were experts in their domain like Vivian Gomes, VP & Head, Marketing & Inside Sales, CSS Corp., Vaishali B. Shivshankar, Head Marketing & Communication, India & SAARC, Check Point, Rajesh Goenka, Director – Sales Marketing, Rashi Peripherals Pvt Ltd and Rimi Das, Head of Marketing, India & SAARC, FireEye Cybersecurity Pvt. Ltd.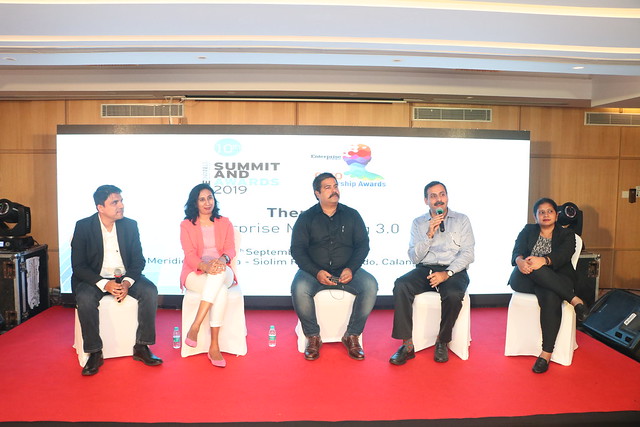 Accent InfoMedia agency has always made it an easy decision for us – Not only did they bring new innovative ideas to the table, but also they showed a genuine interest and commitment to the success of our Marketing community. Their work has always been incredibly timely and very responsive to our requests and needs. Their enthusiasm and passion made them especially fun to work with! "
Prasenjit Roy, Senior VP & CMO, Netmagic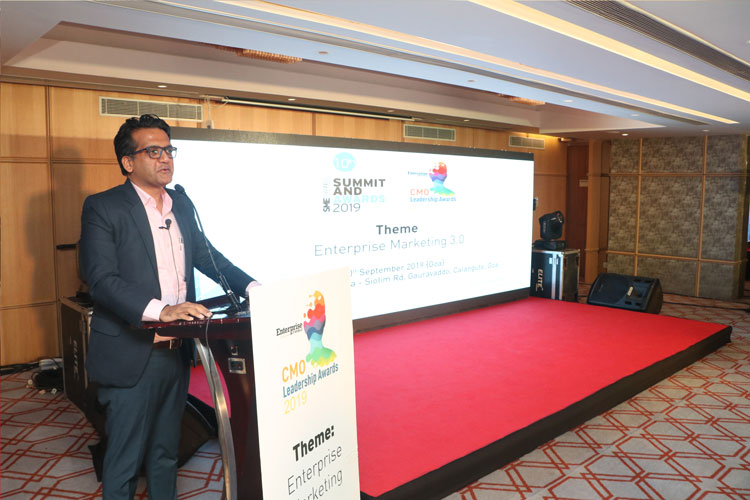 In addition to this, there was also a presentation by Ritesh Chauhan, Manager – Solutions Engineering, Salesforce Marketing Cloud India.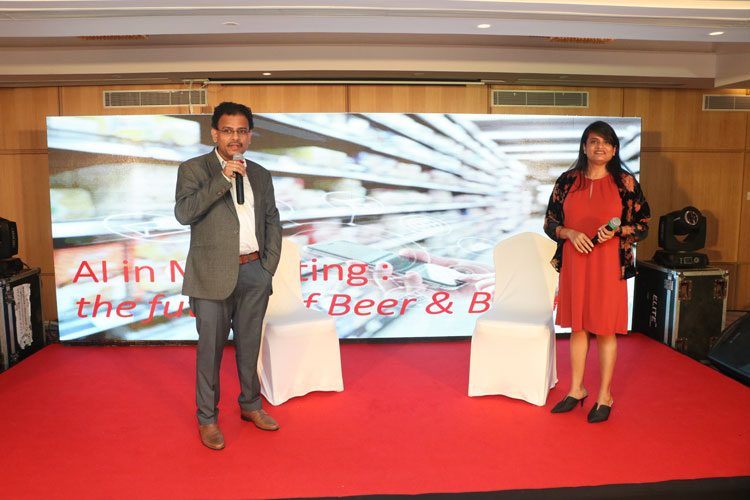 This was followed by another presentation by Sairam Vedam, CMO, Kore.ai and Suchita Vishnoi, Senior Director, Marketing (APAC) Cognizant Digital Business on 'AI in Marketing: The future of Beer & Beauty'.

After a day of discussions and enlightening presentations, the much awaited award ceremony started as the evening drew to a close. The CMO Leadership Awards 2019 honored the best marketing minds in the industry.