As per the numbers from a recent Forrester Report, the total global public cloud market will be $178B in 2018, up from $146B in 2017, and will continue to grow at a 22% compound annual growth rate (CAGR). This surge will be mainly appropriated to the rise of public cloud platforms the fastest growing segment, will generate $44 billion in 2018. The growth of SaaS, Iaas and PaaS has fueled cloud solutions available in the public and private sectors. 2018 will witness organizations taking advantage of the simplicity and high-performance guarantees of cloud.
With the demand of data privacy and ownership, business from across sectors led by BFSI, Pharma and Healthcare, Telecom, Government, Manufacturing, e-Commerce, and Retail are looking at comprehensive solutions, combining the advantages of public and private cloud, bringing the "Hybrid Cloud" concept to the market. Enterprises will be taking up will be taking up multi-cloud strategies with a larger emphasis to co-innovate with the ecosystem of startups, partners and developers. Another key trend will be the evolution of connected devices thanks to the scalability and availability of cloud. While IoT will see its projects maturing, continuous innovations in real-time data analytics and cloud computing are set to bring the concept of internet of everything (IoE) to the fore in 2018.
On the security front, will see further individual and state-sponsored attacks aimed at undermining the security of cloud infrastructures. Businesses will have to invest in security information and event management (SIEM) and malware detection systems as fundamental defense mechanisms for cyber security. Cloud service providers are expected to play a key role in ensuring security with better infrastructures and robust managed security services on offer to businesses that isn't possible in their within their own IT capabilities.
WHAT THE INDUSTRY PREDICTS FOR 2018:
[quote font="tahoma" font_size="13″ font_style="italic" color="#262626″ bgcolor="#f2f2f2″]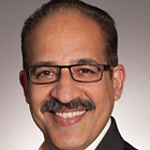 "Visionary cloud leaders are already employing "cloud crucibles" to forge winning cloud strategies that create competitive advantage and boost financial success. We foresee technologies like multi-cloud and cloud containerization helping shape the cloud market in the coming year."  
Vikas Arora
Country Manager, Cloud Business
IBM India and South Asia
[/quote]
[quote font="tahoma" font_size="13″ font_style="italic" color="#262626″ bgcolor="#f2f2f2″]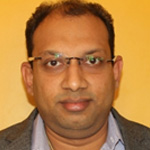 "Despite resistance & disagreement, AI-ML will be used in next-gen OSS/BSS & DevOps for automated cloud/NFV operations and orchestration. Also, Efforts by the Cloud Standard organizations will continue towards solving the cloud/NFV adoption and interoperability issues."
Keshava Raju
Technical Marketing Engineer (Cloud & Virtualization)
Spirent Communications
[/quote]
[quote font="tahoma" font_size="13″ font_style="italic" color="#262626″ bgcolor="#f2f2f2″]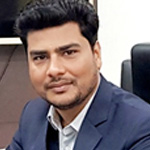 "There has been much talk around taking cloud platform to the next level and every accounting software is competing to be the first in coming up with a complete solution in this sphere."
Sudhir Singh
Managing Director
Marg ERP
[/quote]
[quote font="tahoma" font_size="13″ font_style="italic" color="#262626″ bgcolor="#f2f2f2″]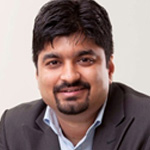 "Manufacturing companies are superimposing digital data to real-life machines using AR and stakeholders get information from their multiple factories in real-time which will involve huge amount of data and advancement in cloud computing."
Shashank Dixit
CEO and Founder
Deskera
[/quote]
[quote font="tahoma" font_size="13″ font_style="italic" color="#262626″ bgcolor="#f2f2f2″]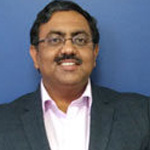 "In 2018, we will see more partners consulting clients on various cloud solutions as areas such as IaaS, PaaS and SaaS will continue seeing momentum."
Mukul Mathur
Vice President – Global Business Partners and System Integrators
IBM India and South Asia
[/quote]