(From Left to Right – Thierry Nicault, Regional Vice-President Enterprise Business Unit (EBU) for Middle East, Africa and Central Europe Salesforce, Joe Teixeira, CEO, Gourmet Gulf, and Sunil Paul, Co-Founder & COO, Finesse)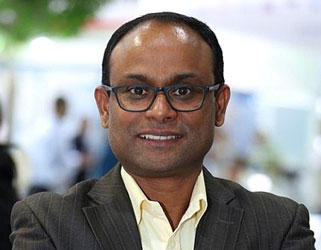 We are pleased to be chosen as a strategic partner by Gourmet Gulf. With our expertise and experience in digital solutions and services, we will support Gourmet Gulf to become the best-in-class when it comes to the Diner Success Platform, customer service and ensuring loyalty. We will always continue to invest our best in this association with them and navigate Gourmet Gulf in its digital transformation,"
Sunil Paul, Co-Founder & COO, Finesse.

Gourmet Gulf, a renowned hospitality company in the region, selects Finesse and Salesforce to digitally transform, taking customer dining experience in the United Arab Emirates to new heights.
The UAE-based hospitality company's partnership with Finesse and Salesforce is set to equip its business with diverse and unique functioning that allows it to expand its guest base, brand portfolio, and cuisines while enhancing its customer loyalty.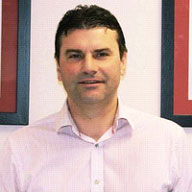 After an elaborate evaluation process, we have chosen Finesse & Salesforce to implement the proposed solution as it resonates with our vision and will help to leave a unique experience with our customers. By embracing the solution, we hope to revolutionize the restaurant industry with a technology that shall enable Gourmet Gulf to be the leader in providing a seamless dining experience, "
Joe Teixeira, CEO, Gourmet Gulf.

Through Salesforce, Finesse supports Gourmet Gulf to drive higher customer engagement, world-class dining experience, and enhanced customer management. Salesforce's leading CRM and cloud computing services will enable Gourmet Gulf to usher in dynamic new customer engagement models in entirely new ways that will exceed its diners' expectations.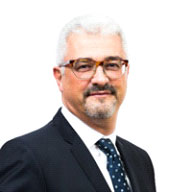 To be successful in the fourth industrial revolution, businesses must implement agile, scalable platforms that can adapt easily to growth and changing business and customer needs. Gourmet Gulf is an example of being a regional innovator in the food and beverage retail industry with its omni-channel strategy that will break through the barriers to customer satisfaction,"
Thierry Nicault, Regional Vice-President Enterprise Business Unit (EBU) for Middle East, Africa and Central Europe Salesforce.