The latest quarterly Global Threat Landscape Report by Fortinet reveals that cybercriminals continue to evolve the sophistication of their attack methods, from tailored ransomware and custom coding for some attacks, to living-off-the-land (LoTL) or sharing infrastructure to maximize their opportunities.
In general, previous high rates of ransomware have been replaced with more targeted attacks, but ransomware is far from gone. Instead, multiple attacks demonstrate it is being customized for high-value targets and to give the attacker privileged access to the network. Security leaders need to remain focused on patching and backups against commodity ransomware, but targeted threats require more tailored defenses to protect against their unique attack methods.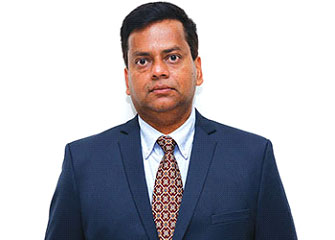 BWe, unfortunately, continue to see the cybercriminal community mirror the strategies and methodologies of nation-state actors, and the evolving devices and networks they are targeting. Organizations need to rethink their strategy to better future proof and manage cyber risks. An important first step involves treating cybersecurity more like a science – doing the fundamentals really well – which requires leveraging the cyberspace fundamentals of speed and connectivity for defense. Embracing a fabric approach to security, micro and macro segmentation, and leveraging machine learning and automation as the building blocks of AI, can provide tremendous opportunity to force our adversaries back to square one"
Michael Joseph, Regional Director System Engineering, India & SAARC, Fortinet.