Growing influence of Hybrid IT has pushed the Indian Enterprise data center market to the second fastest growing market in APAC and with managed services on the rise, Indian CIOs expect their data center service providers to being an asset in digital transformation journey.
Enterprise India is fast expanding its horizons in the digital era. Fast moving, seamless and secure business processes have become a competitive demand and data has become the new differentiator. Enterprise data grows exponentially every day and it is but a necessity for the growth and expansion plans for businesses. The ability to manage data efficiently and make the most out of it is at the helm of the IT vision today for Enterprise CIOs. This is where Data center colocation services come in. They provide organizations with conditioned space without requiring them to invest capital for new construction. It also allows them to protect their data in the case of emergency by acting as a disaster-recovery location. Data has become the new gold and this has enabled India to become the second fastest growing market in APAC. As per Gartner, the data center market in India is expected to touch US$4.5 billion mark by the end of 2018.
The IT model for organizations, which traditionally consisted of captive on-premise data centers, is fast changing as outsourcing is gathering pace. Managed services are doing well due to plus points like zero capital investment, high operational efficiency and scalable infrastructure. 2017 witnessed a spur on the adoption of the Cloud model among Indian enterprises. Colocation is still dominant as security and compliance continues to be the priority for highly regulated verticals such as BFSI.
With enhanced focus on third platform technologies like cloud, mobility and analytics has demanded a number of CIOs to rethink their IT strategies, gradually inclining towards managed service models due to the agility, flexibility and the scale desired for new application workloads. As per another industry study supports this growing trend, India will see managed services eclipse colocation by the end of this year and will be nearly three times more common than traditional colocation by 2021. Key drivers for this huge increase are growth in data and digital intelligent devices, growth of mobility and IoT devices, digitalization and also the government's Digital India campaign.
What CIOs look for when they go Datacenter Hunting?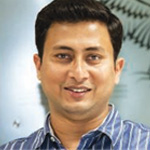 "When selecting data center service providers, the most important thing is market reputation, everything else will follow."
Vishwajeet Singh
CIO
Aptech
When it comes to Data Centers, some key criteria rule the evaluations of CIOs. Uptime, Availability, Redundancy, Security, Scalability and Disaster Recovery are the standards ones to look at. This is followed by Market reputation, compliance and certifications and location needs. A good market reputation with proven big client credentials goes a long way in establishing a data center's credibility among the CIO community. Good presence in the market and technical capabilities are endorsed by happy customers who spread the word among their fellow CIOs.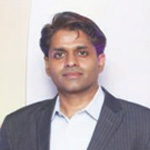 "CIOs should look at security expertise, self-owned infrastructure, service excellence, flexibility and adaptability when identifying the right service provider."
Harish Sharma CL
Group VP – IT
Toyota Financial Services
In the Indian data center landscape today, almost every data center is at least a Tier 3 or above with each one of them boasting equable uninterrupted uptime, efficient infrastructure, network services, connectivity, DR strategies, Quality and Security certifications. This has shifted the focus of evaluations to the technical qualities and promptness of support to provide managed services, the tools used, track record of delivering as per commitment, pricing and most critically service provider understanding of Business objectives of the CIO. Service providers should be able to optimize resources and cost as per the business needs for which the CIO needs their services. The idea of the Indian CIO with his IT strategy is to give his fellow enterprise business leaders a seat at the table ensuring that the organization's business objectives are communicated clearly and ultimately understood by the service provider.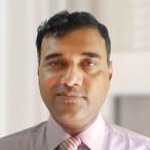 "Crucial criteria when selecting data center services is experience in problem solving and technical troubleshooting capabilities."
Lokesh Vishnoi
GM
CRCL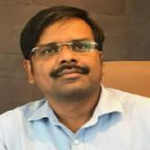 "When choosing a cloud provider, involve business leaders and not just IT to ensure your business objectives are communicated and understood clearly by the provider."
Ajay Yadav
Head – IT(North)
Arshiya Rail Infrastructure
What's on-Premise and what's on Cloud?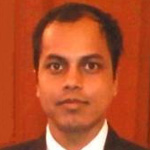 "Evaluating potential providers on the basis of location, amenities, network services, security and pricing, ensures investment in data center colocation yields the greatest benefits."
Dipak Rout
Head-IT
Arihant Capital Markets
Businesses have today started understanding the benefits of outsourcing their IT services. However with perceived compliance, security and most importantly privacy issues, deciding which workloads stay on-premise and which are moved to cloud is a issue that the CIO has to deal with all by himself. Moving to the Cloud helps business cater with peak consumption needs of workloads with no impact on the availability and loss of time. Workloads which have most fluctuating consumption of resources are most likely to be selected for migration. Workloads which require infrastructure beyond the capacity of in house DC as Cloud offers scalability on demand which is critical to some of the new age applications with growing mobility and connectivity speeds. Typical criteria which CIOs observe when evaluating applications for outsourcing are load factor, uptime requirements, TCO, Regulatory compliance, Flexible MSAs and SLAs, Network carrier redundancy, High-density environments, DR and last but not the least, business criticality. Businesses generally decide the strategy to move the application or infrastructure on to the cloud on the basis of how critical the workloads are starting with the least critical applications and tertiary systems followed by ones which have users access from outside the organization beside internal users or need access to users from multiple geographic locations.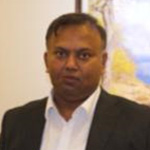 "Businesses should execute pilots and only move workloads and servers based on successful test cases."
Milan Kumar
Global CIO
WABCO
Cloud migrations are relatively easy for almost all kinds of web-based solutions, unless there is a compliance requirement to not host them on public cloud. Standalone applications that run in isolation are also far easier to move than heavily integrated and complex systems. Newer applications that run on the latest OS are far less likely to run into compatibility problems. However migrations run into compatibility problems with legacy applications which are not web-based and require significant amount of data transfer. This has given rise to the trend of virtualized on-premises environments in the CIO community which makes migrations significantly easier.
"Hi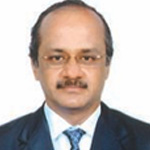 gh availability and critical applications with access to users from multiple geographic locations are well suited for migration to the Cloud"
Rajeev Khade
Manager
Asia Plant IT Infrastructure Adient
The honor of being the first applications to be moved to the Cloud is given generally to non-core apps like Email Servers, HRMS, POS, Website Portals, DR, CRM, Communication and Collaborations solutions and In-house web application which are accessed off-premise. With the growth in eCommerce channels, applications catering to online services need to be on Cloud with availability and peak workload management being at the heart of these applications. ERP applications, Corporate Databases, File Servers and Active Directories are however workloads that need a little more consideration and are moved to the Cloud or kept on-premise owing to the compliance and business requirements of organizations.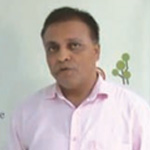 "We decide the strategy to move to the cloud on the scale of business criticality of the application or infrastructure in question."
Anand Ruhela
Head – IT
Kwality
However, it is noteworthy that CIOs have been able to warm their board rooms and realized the advantages or Cloud and overcome the perceived skepticism around security and compliance. Business critical applications need to move to cloud as it guarantees better availability, uptime, scalability and TCO. Overall migrations of business applications to cloud is the next step in the plans of a number of Indian CIOs with many already evaluating moving entire workloads to the cloud.
Managing Data Security and Compliance Issues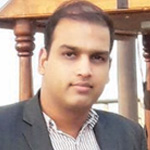 "Apart from the service provider's security capabilities, we ensure data security with firewall, anti-virus system and security layer 3/4 protocol."
Sourabh Tiwari
CIO
Overseas Infrastructure Alliance
Threat to enterprise data can occur from virtually anywhere today. Top security concerns with outsourcing include DDoS Attacks, Shared Cloud Computing Services, Data Loss through unforeseen natural disasters and Inadequate Data Backups, Phishing and Social Engineering Attacks, System Vulnerabilities and lastly Employee Negligence. Cloud security needs effective cloud data protection strategy to protect data from loss as well as against any cyber security threats. CIOs want this assurance of complete data security from their service provider, allowing businesses to leverage the power of the cloud without the associated risk.
When it comes to how much the Indian CIOs trust their Datacenter service provider's security prowess, the answer is a mixed bag. Data center service providers realize the importance of protecting their customer data for both the customer's and their business continuity. Most of the Data center service providers have strong standards in terms of physical and network security and have built up their capabilities, compliances and certifications with global standards and practices like ISMS ISO/IEC 27001 etc.
Although a thorough check and evaluation of the Data center service provider is a vital step in the CIO selection process, actively participation at the internal IT level is important. Businesses need to evaluate the security issues with their service providers. A number of enterprise CIOs are a little skeptical about Data center service providers' security frameworks, as on CIO points out that most do not have the required skill set at ground level. They do have counted experts but they utilize them in sales rather than in implementation and services. The in-house security for most CIOs is limited to Security firewalls, Anti-virus systems, and Security layer protocols. Some enterprise CIOs though have built up effective in-house information security teams they can depend on to handle all security issues related to Data center.
Data Center Technology Trends for 2018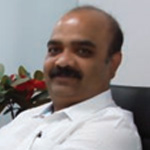 "In a few years, apart from colocation all Data center providers are expected to be merely providing managed services with Cloud hosting being managed by few global giants."
Sunil Kumar
CTO
Mynd Solutions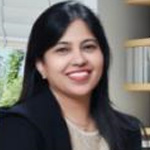 "Data center in the coming time will go through major revamp as increasing number of services and digital audience will leave us with no choice other than to migrate to Cloud."
Jyoti Chopra
Director – IT
Glaze Trading India
End to end managed services are rapidly gaining inroads across enterprises verticals and is expected to be the biggest trend in 2018. Apart from the few core verticals and organizations that will retain colocation, all Data center providers are expected to be merely providing managed services with Cloud hosting services from Hyperscalers like Amazon and Google also being embraced big time. Cloud based services have dramatically decrease the pricing aspect of hosting. Other trends that are set for enterprise adoption are Hybrid IT Models, Converged and Hyper-converged Infrastructure (CI and HCI) and Application based hosting. Other notable trends will be Software defined and green energy data centers.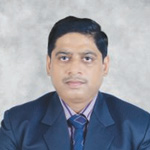 "The new age will be full on DC traffic, as lower tariff plans emerge and with increase in internet bandwidth not just enterprises but all types of users will migrate."
Gyan Prakash
DGM Operations
Hofincons Infotech & Industrial Services
From the CIO point of view, the focus is Cybersecurity. They expect a strong service model with in-depth understanding of business security implications. Data Security will continue to be the biggest IT trend and challenge and they want Data center service providers to focus on this aspect. The Enterprise data center landscape is set for major transformation in the coming time. Increasing number of services and digital audience will necessitate entire migrations to Cloud. Security issues and concerns will still remain a big question, with skepticism in boardrooms. But cloud based hosting is the future, a fact not up for debate and such concerns are expected to be addressed with time.
How Data Center Service Providers can be an asset to CIOs?
"Data center service providers should guide their customers for right sizing and services during migration from on-premise to cloud."
Parveen Kumar Sharma
CTO
ICAI
 From the CIO point of view, the Data center is the place where his organization's entire information including vital resources, email and communication, key applications, and company databases reside. The Data center service provider has to be the prime asset for Enterprises. The Indian CIOs expect better management enabling hassle-free business operation, increase compliance and reliability, and increasing focus on value addition through services like reporting and securing business confidential data. They should work hand in hand with the CIO to find the right cost model, be transparent and prompt in their services and support.
"Data center service providers should make themselves relevant to their customers ensuring reliability levels required by organizations to meet their business goals and objectives."
Shailendra Choudhary
VP and Head-IT
Interarch Building Products
Apart from focusing on keeping their customer data secure and always available minimum downtime, data center service providers need to act as growth partners for CIOs. They need to be digital ready themselves to power digital transformations for their customers. Data center service providers play a crucial role in their customer's digital journey. They need to sit down with the CIO and provide guidance for right sizing and services during migration from on premise to cloud. This includes not only exploring all possible options during the migration planning and process but also helping customers in optimizing cost by offering the best possible solution as per the specific business needs. Data center service providers should prioritize helping CIOs meet their business goals and objectives, only then will they come across as true assets through the digital transformation journeys of their customers.
The right Hybrid IT Strategy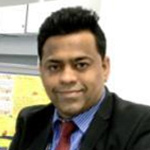 "Building, controlling and sustaining an effective hybrid IT estate, while meeting business demands and end-user expectations is a herculean task." 
Ravinder Arora
Head – Information Security
IRIS Software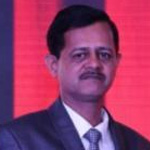 "The adoption of a Hybrid IT strategy is tantamount to envisioning new digital business architecture."
Deepak Kalambkar
IT Head and CISO
Marvel Data Services
Adopting a Hybrid IT model is not a piece of cake. Building, controlling and sustaining an effective hybrid IT model while meeting business demands and end-user expectations is a mammoth task. Latency and interoperability are issues which plague hybrid IT if the infrastructure is not built properly from the onset and applications don't seamlessly integrate across the hybrid solution. Making the move to a hybrid model demands a few key considerations from the CIO and a careful approach. The sheer combination of on-premise, hosted and cloud services, IoT and bimodal IT by their very nature create an intricate mix of legacy systems and new IT which can hamper ease of operations if not implemented and managed effectively.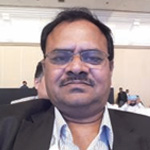 "The right IT Strategy needs continuous assessment of current operations and alignment to business goals of the organization."
Srinivasa Rao Muppaneni
Group CIO
Andhra Pradesh and Telangana Cooperative Banks
The idea is to use the best of both models, and keep business demands at the very core of these decisions. CIOs need to ensure that the business goals are met and integrate new approaches only where need and maintenance of legacy systems is no longer required. Adoption of a Hybrid IT strategy is tantamount to envisioning new digital business architecture. The CIO should carefully study his existing infrastructure and in-house skill-set in terms of demands from future expansion plans. IT teams should execute pilots and only move workloads based on successful test cases. Migrations should be backed by effective network and security infrastructure management and 24×7 monitoring services. Even after successful migrations, CIOs should plan on continuous assessment of the operations and further alignment of the IT model to organizational business goals. In short, the mantra is to go slow and steady, evaluate well, strike the balance between value and control, then decide the right IT strategy moving forward. The future of your business depends on it.